BCA'37 eNotices #20
Welcome to our 20th Newsletter.

Dear Readers

We hope that you all had happy, and relaxing holidays.
There have not been any events over the last month or so, but this month we do have a new exhibition coming up in Manchester, and the folk duo Na-Mara have gigs coming up. We also have a very good article by a Durham undergraduate student, Isabella Brown, which is well worth reading. More about all these items below.
Although it may appear quiet on the events front, Simon and I are kept busy by a stream of requests for information about family members — we are even finding out about "new" niños. Also in the pipeline are school visits and possible new exhibition tours. We will keep you informed and hope that you will keep us informed of any relevant events either in UK or elsewhere.
We hope that you enjoy this eNotices, and please continue to give us feedback, ideas questions or even letters you might want us to use (subject to editorial approval).
With best wishes to you all
Carmen Kilner
BCA'37 UK
OBITUARY
It is with great sadness that we announce the death of Luis Donato Gutiérrez Fernández, and extend our condolences to his family. More details here …
EVENTS IN SEPTEMBER AND OCTOBER
From 27th September to 12th November, MANCHESTER
Exhibition at Cervantes Institute "The Basque Children. The English Exile". The exhibition will be opened by Simon Martinez on 27th September. More details …
29 September, BOLTON
Bolton Socialist Club, Bolton BL41DY 8pm (time to be confirmed - check na-mara website)
Gig featuring Na-Mara. For more information and for other gigs see their website at:
www.na-mara.com/concerts
RECENT REPORTS, BOOK REVIEWS AND ARTICLES
"4,000 Basque Child Refugees: Britain's Response to the Victims of the Spanish Civil War"
by Isabella Brown Read the article here …
FROM THE ARCHIVES
From Newsletter 9, April 2008
"Stalin and the Spanish gold" — by Colin Carritt
Read the full article here …
---
… and an article you may have missed:
A Brief History of Aldridge Lodge — by Lynne Ingram
Read the full article here …
---
… and from our photo gallery: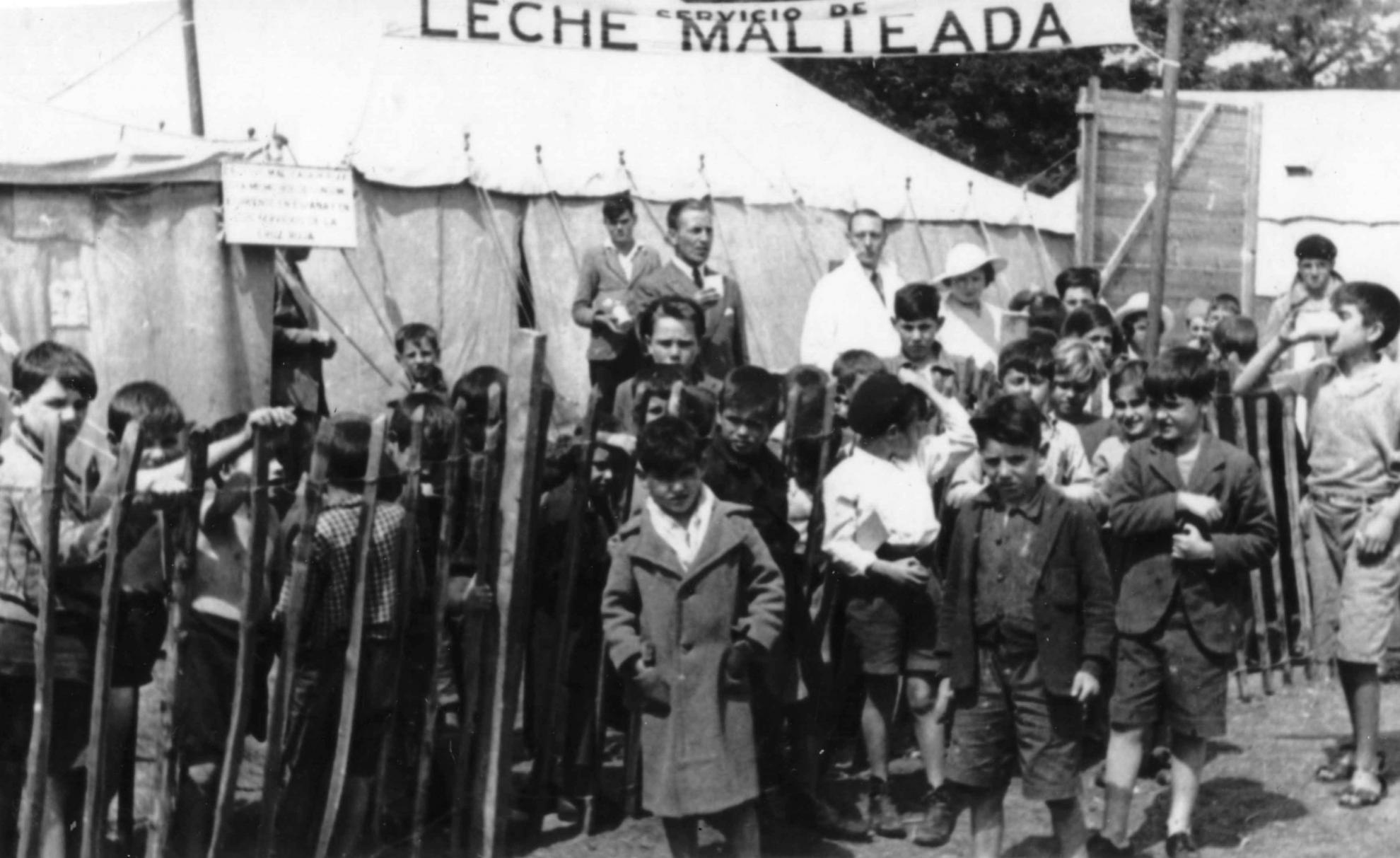 North Stoneham camp — the Horlicks tent Click the photo to see it in the gallery
---
Bienvenido a nuestro 20º Boletín.
Queridos lectores

Esperamos que todos hayan tenido unas vacaciones felices y relajantes.
No ha habido ningún evento durante el último mes, pero este mes tenemos una nueva exhibición en Manchester y próximos conciertos del dúo folclórico Na-Mara. También tenemos un artículo muy bueno de una estudiante de pregrado de Durham, Isabella Brown, que merece la pena leer. A continuación hablaremos más sobre todos estos eventos .
Aunque el tema de los eventos parezca estar tranquilo, Simon y yo estamos ocupados con un sin fin de solicitudes de información sobre miembros de familia, incluso estamos conociendo 'nuevos' niños. También estamos programando visitas escolares y posibles nuevos itinerarios para nuestra exposición. Os mantendremos informados y esperamos que igualmente vosotros nos informéis sobre cualquier evento relevante en el Reino Unido o en cualquier otro lugar.
Esperamos que disfrutéis de estos boletines y, por favor, continuad enviándonos sus comentarios, preguntas sobre ideas o incluso cartas que queréis que utilicemos (sujeto a su respectiva aprobación editorial, claro).
Con mis mejores deseos para todos.
Carmen Kilner
BCA'37 UK
OBITUARIO
Con gran tristeza anunciamos la muerte de Luis Donato Gutiérrez Fernández y expresamos nuestras condolencias a su familia. Más detalles aquí …
EVENTOS EN SEPTIEMBRE Y OCTUBRE
Desde el 27 de septiembre al 12 de noviembre, MANCHESTER
Exposición en el Instituto Cervantes "The Basque Children. The English Exile". La exposición será inaugurada por Simon Martinez el 27 de septiembre. Más detalles …
29 de septiembre, BOLTON
Bolton Socialist Club, Bolton BL41DY 20:00 (hora por confirmar - consulte el sitio web na-mara) Acto con Na-Mara. Para obtener más información y para otros actos, visite su sitio web:
www.na-mara.com/concerts
INFORMES RECIENTES, CRÍTICAS DE LIBROS Y ARTÍCULOS
"4.000 refugiados vascos: la respuesta de Gran Bretaña a las víctimas de la guerra civil española" — por Isabella Brown
Lee el artículo aquí …
DESDE LOS ARCHIVOS
Del boletín informativo numero 9, abril de 2008
"Stalin y el oro español" — por Colin Carritt
Lea el artículo completo aquí …
---
… un artículo que puede haber perdido:
Una breve historia de Aldridge Lodge — por Lynne Ingram
Lea el artículo completo aquí …
---
… y desde nuestra galería de fotos: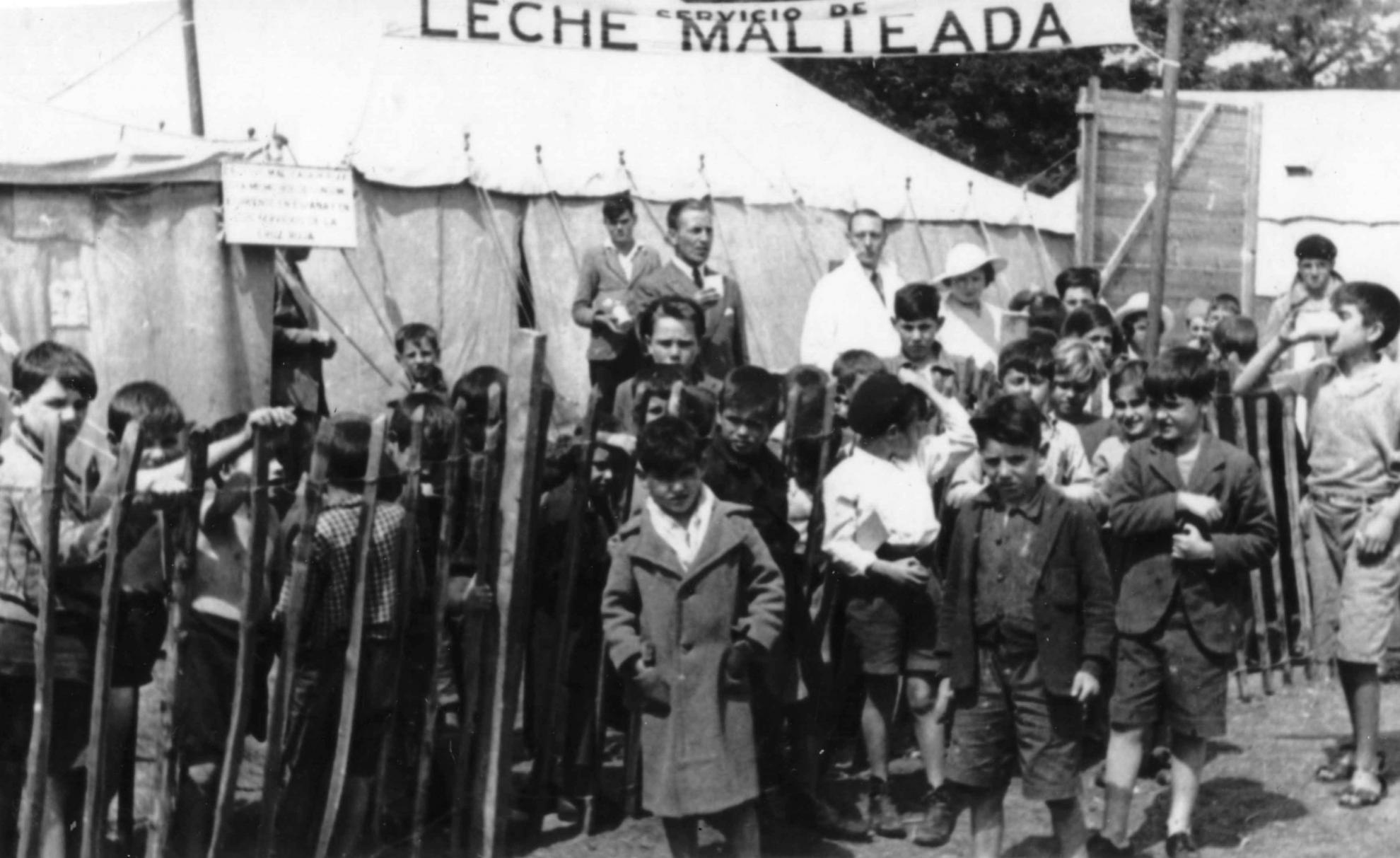 Campamento de North Stoneham: la popular tienda de Horlicks (leche malteada)
Haz clic en la foto para verla en la galería