Newsletter number 32
Dear Readers

We continue to wish good health to you and your families, and also hope that you are able to enjoy some sort of break in these troubled times, whether it is seeing family and friends in the garden or park, or travels further afield.
It seems that interest in family history continues with a steady stream of 'new' contacts asking for help in chasing up information about family members - not only the niños but also the support staff both British and Spanish/Basque. Several of those whom we have helped have then gone on to write articles for us in either English or Spanish which we are always delighted to publish on the website. Keep a look out as we are providing more and more bilingual articles.
We continue our work from home both the help mentioned above and keeping the website stocked with new articles and items of interest such as bringing newly published books to your attention. Among other news below are a call for support for funding a soundtrack album of The Typist and a change in direction of the Cañada Blanch talks,which I know will impact many who enjoyed the Prof. Sir Paul Preston years with their emphasis on the Spanish Civil War. There is a new research initiative advertised - The Fighting Basques - in which you may wish to participate.
We would remind possible entrants for our essay prize The Natalia Benjamin Prize and its Spanish/Basque equivalent, that we will not close the doors on this year's prize until midnight on 30th September, but if we don't have more entrants we may not be awarding a prize this year. If that ends up being the case then existing entries will be carried over to next year.
Our next eNotice will be our Christmas/New Year letter.
Till then,with very best wishes to you all.

Carmen Kilner (Sánchez)
BCA'37 UK
carmen@basquechildren.org
OBITUARIES
Tomas Martinez — Born: 16 Dec 1930, Died: 6 Aug 2020

We are sad to report the death of Tomas Martinez a niño and uncle to Simon Martinez and his brother. We offer our condolences to the family. More information and funeral details here …
---
We have also recently been informed by Susan Alonso of the deaths of her parents, both from Bilbao, who met as niños at the Blackboys Colony/The Glade and who later emigrated to the USA. We offer our condolences to that family too.
Miren Sesumaga Uribe-Echevarria — Born: 29 June 1926, Died: 14 September 2019
More information here …
Moises (Mark) Moragrega Alonso — Born: 28 July 1926, Died: 12 July 2014
More information here …

ARTICLES, REPORTS & OTHER NEWS
ARTICLES …
"Frida Stewart and the Basque Children", by Angela Jackson. Read it here …
"A history of Edurne Cid Santibañes, her brother José Luis and sister Carmen",
by Iain Monaghan (Edurne's son). Read it here …
… OTHER NEWS
Michael Portillo's 'Railway Journeys' in Spain
"1936 was a turbulent time in Spain, with political upheaval descending into a brutal civil war. Michael begins an emotional rail journey, which takes him deep into his family's past and reveals the tentacles of the regime which forced his father into exile."
Available until around 28 August on the BBC iPlayer [may not be available outside UK]
There is an article in the Guardian commenting on the programme.
Firing a Shot for Freedom — the memoirs of Frida Stewart
with foreword and afterword by Angela Jackson,
author of British Women and the Spanish Civil War
Frida Stewart played in important role in the care of the Niños de la Guerra, both in Spain and in the UK. It was she who collected and edited the songbook "Songs of the Basque Children".
More details here …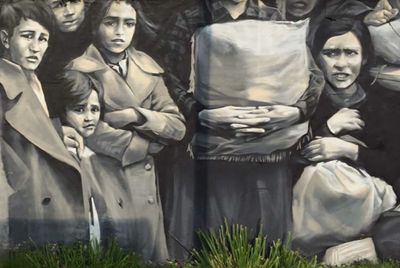 New mural in Gernika/Guernica
This beautiful work of art [recently unveiled] depicts some of the 4000 children who left Santurtzi/Santurce on the 21 May 1937 on the SS Habana to escape the war in Euskadi.
Report by Simon Martinez here …

Until end of August 2020
Fundraising call for soundtrack album of "The Typist"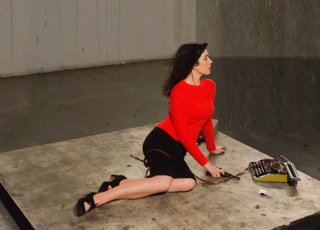 In 2015 we supported Kerieva McCormick with her Dance Theatre production "The Typist", which subsequently toured successfully
with sell-out shows.
BCA'37 UK helped with research and background information, and several niños living in London gave their stories to Kerieva,
contributing an important part to the narrative of the production.
We now support Kerieva's crowdfunding for the production of the soundtrack album of "The Typist". More details here …

Changes at Cañada Blanch
We have received this notice about recent changes at The Cañada Blanch Centre for Contemporary Spanish Studies, London School of Economics - now being re-established with new direction and emphasis …
Fighting Basques project — Call for participation
Did one of your family members, who came on the Habana in 1937, go onto serve in the armed forces during World War 2? More details here …

FROM THE ARCHIVES
Newsletter 10, Nov 2008, pp2-3
"Homage in Bilbao" by Natalia Benjamin
Read the full article here … … y en español aquí …
---
… an article you may have missed:
"The many Histories of the Basque Refugee Children in Britain" by Dr Edward Packard.
Read the full article here … (First published in The online journal Childhood Remixed May 2018)
---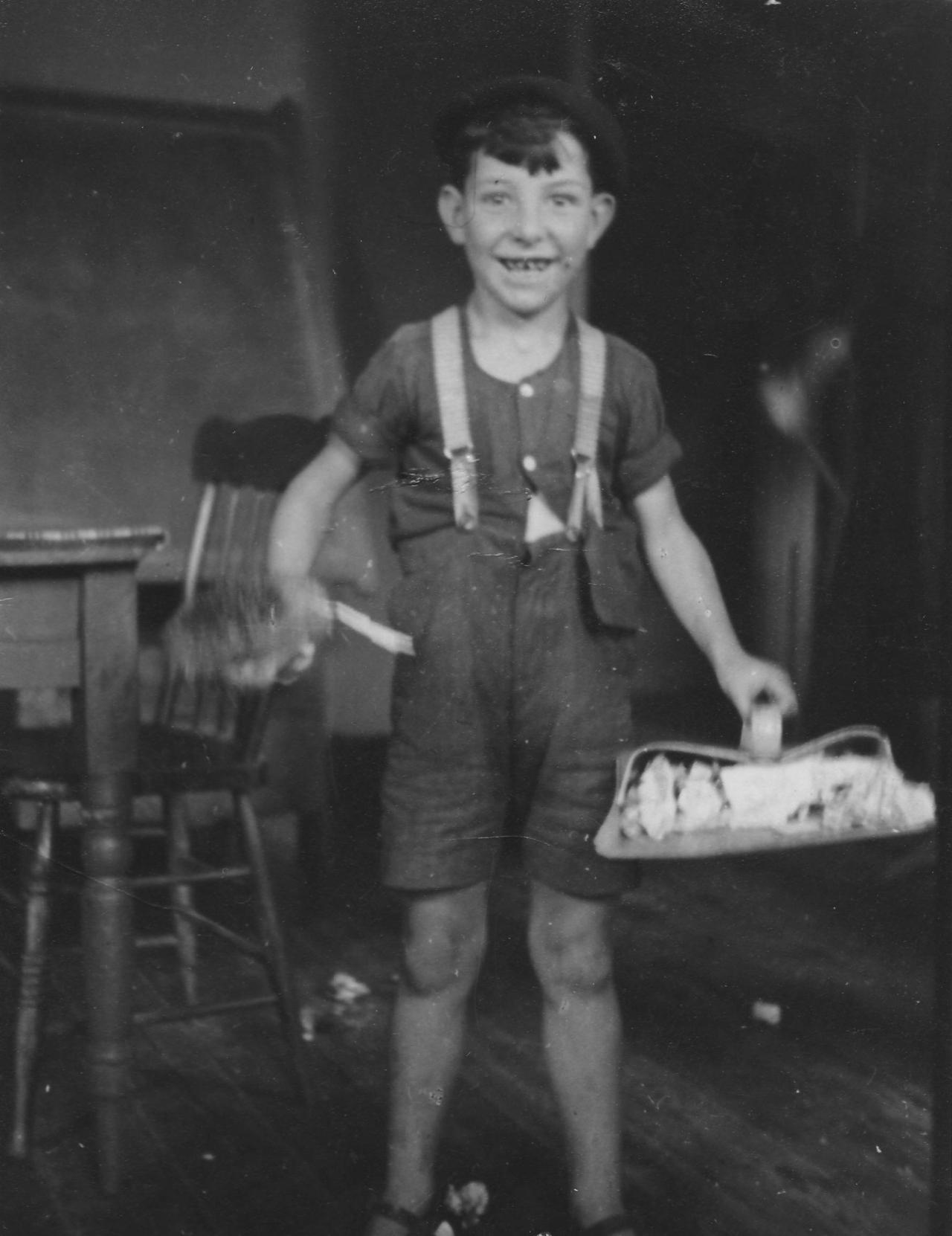 … and from our photo gallery:

Jaime David Peraldo The Oaks Colony, Carshalton, Surrey

From the collection of A.M.C. Kilner (Sánchez) [click the photo to view it in the gallery]
---
Boletín numero 32
Queridos lectores

Continuamos deseándoos buena salud a vosotros y a vuestras familias, y también esperamos que podáis disfrutar de algún tipo de descanso en estos tiempos difíciles, ya sea para ver a familiares y amigos en el jardín o el parque, o para viajar más lejos.
Parece que el interés en la historia familiar continúa con un flujo constante de "nuevos" contactos que piden ayuda para buscar información sobre los miembros de la familia, no solo los niños sino también el personal de apoyo, tanto británico como español / vasco. Varios de los que hemos ayudado han pasado a escribir artículos para nosotros en inglés o español que siempre estamos encantados de publicar en el sitio web. Os daréis cuenta de que hay cada vez más y más artículos bilingües.
Continuamos nuestro trabajo desde casa, tanto con la ayuda mencionada anteriormente como enriqueciendo el sitio web con nuevos artículos y elementos de interés, y dando a conocer libros recién publicados. Entre otras noticias, a continuación se encuentran una convocatoria de apoyo para la financiación de un álbum de la banda sonora de "The Typist" y un cambio de dirección de las charlas de Cañada Blanch, que sé que impactarán a muchos que disfrutaron de los años del Prof.Sir Paul Preston con su énfasis en la Guerra Civil Española. Hay una nueva iniciativa de investigación anunciada, The Fighting Basques, en la que tal vez desee participar.
Recordamos a los posibles participantes en nuestro premio de ensayo El Premio Natalia Benjamin y su equivalente en castellano / euskera, que el plazo para presentar trabajos se extenderá este año hasta la medianoche del 30 de septiembre, pero si no hay más participantes, es posible que este añose declare vacante. Si fuera así, cualquier trabajo ya presentado se transferirá al próximo año.
Nuestro próximo Boletín será nuestra carta de Navidad / Año Nuevo.
Hasta entonces, con los mejores deseos para todos.

Carmen Kilner (Sánchez)
BCA'37 UK
carmen@basquechildren.org
Obituarios
Tomas Martinez — 16 de diciembre de 1930 - 6 de agosto de 2020

Nos entristece informar de la muerte de Tomas Martinez, Niño de la Guerra y tío de Simon Martinez y su hermano. Transmitimos nuestras condolencias a la familia.
Más información y detalles del funeral aquí …
---
También nos ha informado recientemente Susan Alonso de la muerte de sus padres, ambos de Bilbao, que se conocieron como niños en Blackboys Colony / The Glade y que luego emigraron a los Estados Unidos. Ofrecemos nuestras condolencias a esa familia también.
Miren Sesumaga Uribe-Echevarria — 29 de junio de 1926 - 14 de septiembre de 2019
Más información aquí …
Moises (Mark) Moragrega Alonso — 28 de julio de 1926-12 de julio de 2014
Más información aquí …

ARTÍCULOS & OTRAS NOTICIAS
ARTÍCULOS …
"Frida Stewart y los niños vascos", por Angela Jackson. Léalo aquí …
"Una historia de Edurne Cid Santibañes, su hermano José Luis y su hermana Carmen",
por Iain Monaghan (hijo de Edurne). Léalo aquí …
… OTRAS NOTICIAS
Los 'viajes ferroviarios' de Michael Portillo en España
"1936 fue una época turbulenta en España, con la agitación política que se convirtió en una brutal guerra civil. Michael comienza un viaje emocional en tren, que lo lleva a las profundidades del pasado de su familia y revela los tentáculos del régimen que obligó a su padre al exilio."
Disponible hasta aproximadamente el 28 de agosto en the BBC iPlayer [es posible que no esté disponible fuera del Reino Unido]
Hay un artículo en The Guardian comentando sobre el programa.
Disparando un tiro por la libertad — las memorias de Frida Stewart
con prólogo y epílogo de Angela Jackson, autora de British Women and the Spanish Civil War Frida Stewart jugó un papel importante en el cuidado de los Niños de la Guerra, tanto en España como en el Reino Unido. Fue ella quien recopiló y editó el cancionero "Canciones de los niños vascos". Más detalles aquí …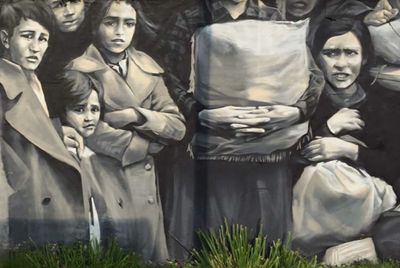 Nuevo mural en Gernika/Guernica
Esta hermosa obra de arte [recientemente inaugurada] muestra a algunos de los 4000 niños que salieron de Santurtzi / Santurce el 21 de mayo de 1937 en el SS Habana para escapar de la guerra en Euskadi.
Informe de Simon Martinez aquí …

Hasta finales de agosto de 2020
Convocatoria de recaudación de fondos para el álbum de la banda sonora de "The Typist"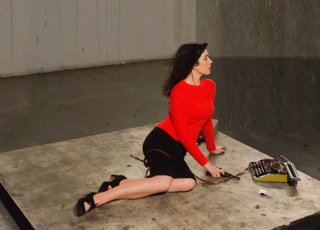 En 2015 apoyamos a Kerieva McCormick con su producción de Dance Theatre "The Typist", que posteriormente realizó una gira con éxito con espectáculos con entradas agotadas.
BCA'37 UK ayudó con la investigación y la información de fondo, y varios niños que viven en Londres le contaron sus historias a Kerieva, contribuyendo de manera importante a la narrativa de la producción. Ahora apoyamos el crowdfunding de Kerieva para la producción del álbum de la banda sonora de "The Typist". Más detalles aquí …

Cambios en Cañada Blanch
Hemos recibido este aviso sobre cambios recientes en The Cañada Blanch Centre for Contemporary Spanish Studies, London School of Economics, que ahora se está restableciendo con una nueva dirección y énfasis …
Proyecto Los vascos luchadores — Convocatoria de participación
¿Alguno de sus familiares, que llegó al Habana en 1937, pasó a servir en las fuerzas armadas durante la Segunda Guerra Mundial? Más detalles aquí …

DE LOS ARCHIVOS
Newsletter 10, Nov 2008, pp2-3
"Homenaje en Bilbao" por Natalia Benjamin
Lee el artículo completo aquí … … y en español aquí …
---
… un artículo que quizás te hayas perdido:
"Las muchas historias de los niños vascos refugiados en Gran Bretaña"
por el Dr Edward Packard. Lee el artículo completo aquí …
(Publicado por primera vez en la revista en línea Childhood Remixed, mayo de 2018)
---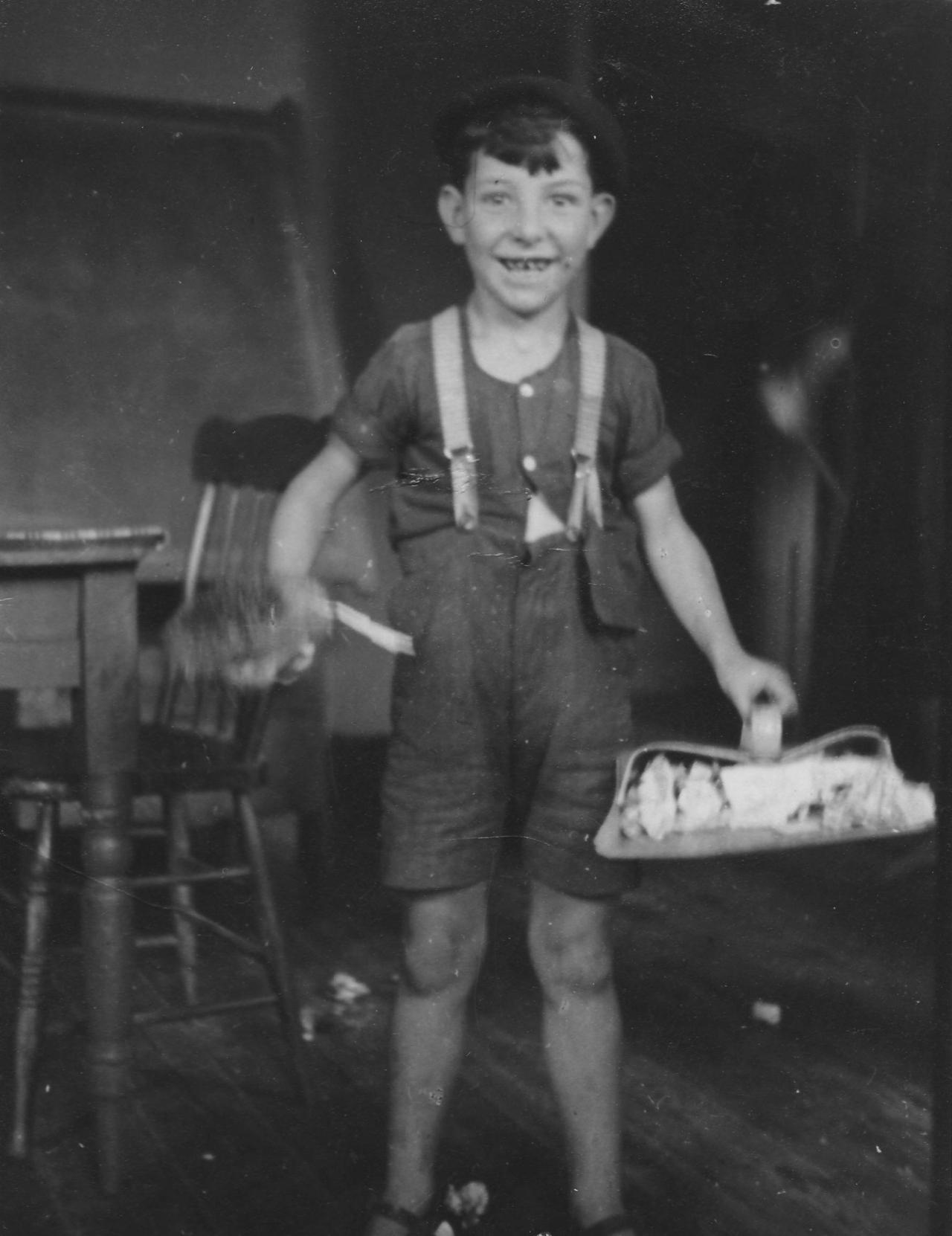 … y de nuestra galería de fotos:

Jaime David Peraldo La colonia The Oaks, Carshalton, Surrey

Colección de A.M.C. Kilner (Sánchez) [haga clic en la foto para ver más fotos de este evento]