Obituaries
Antonio Muñecas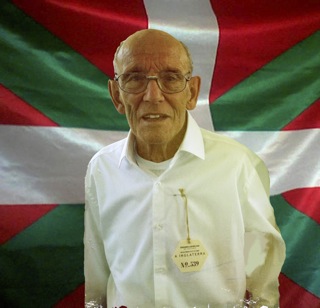 23 October 1926, Sestao - 4 August 2013, Hammersmith
Antonio's daughter Begoña Garcia writes:
"I am writing to let you know that my aita passed away on 4th August of this year. He had been ill with complications to do with his dyalisis and had been in hospital for some weeks …
His coffin was brought into the church to the song 'Only For Three Months' by na-mara duo …
Who would have told me last May when I bought the CD at Southampton that I would have been using it for aita's funeral but I thought it told his story beautifully. You could have heard a pin drop while it was being played."
Read Antonio's story here.