What's on this site
---
Web site last updated
4 February 2023
---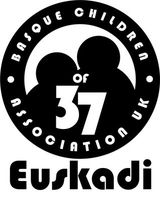 Hacer clic para
mas información
Para BCA'37UK - Euskadi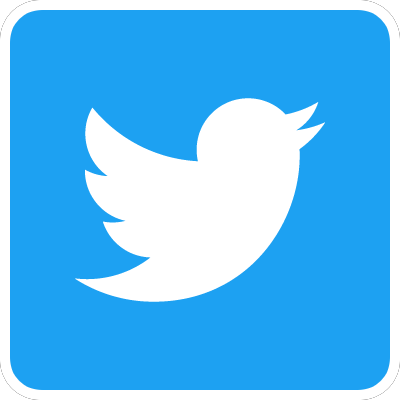 Véanos en Twitter
---
News, Events & Reports
---
A tale of tragedy and triumph: From Wales to Argentina via the Basque Country
A further article related to Football/Caerleon from Christopher Evans …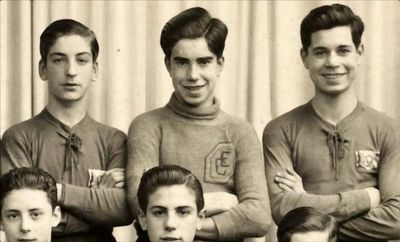 "… Gabriela Karina Andrés, who lives in the coastal city of Mar del Plata in the Buenos Aires province of Argentina, knew that her grandfather had been in Caerleon and that his identification number was 3856 … , but was keen to find out more. When she found out about the footballing success of her grandfather's team, she contacted her father, Jaime Luis Andrés, Julio's son, who now lives in Tenerife. He was overjoyed to learn more about his father's time in Wales …" Read the full article here …
Commentary on Chris's article by "About Basque Country" can be read here …
---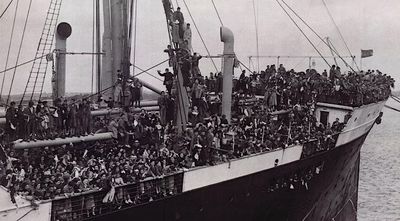 Reports on the Panel Discussion
Held at the University of Southampton, on Wednesday 7 December.
---
To a flag made by a refugee child
Simon Martinez describes the background to a poem by Jack M'Quoid
Read the article here …
---
The Basque Children in Great Britain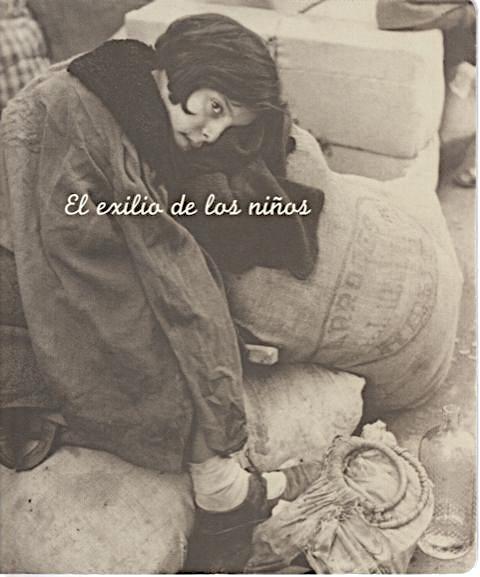 Gerald Hoare has retrieved from the archives a presentation which Natalia Benjamin gave at the exhibition "El exilio de los niños in Spain" in Madrid in August 2003 …
Natalia condenses the true story of what happened and the effects it had on the children over the few years they were safely away from the horrors of the civil war that was raging in their own country.
Read more here … Leer más aquí …
---
A new SPOTLIGHT now available to view …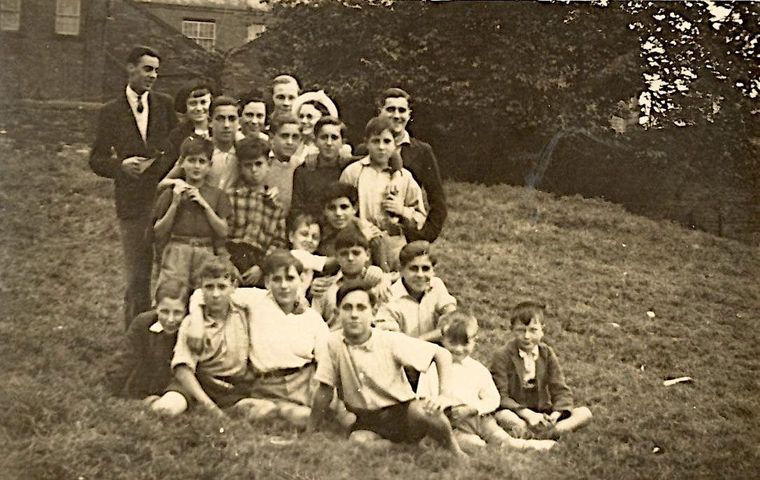 Painstaking and meticulous research by both Rob David and Gerald Hoare lets us now present personal information about the children at those colonies of Brampton and Ambleside.
This information has been organised into clear and easily understood spreadsheets or lists.
Click here for our SPOTLIGHT ON … Cumbria
---
Unveiling of a Sculpture to the Children of the War
Held in Santurtzi on 18 November 2022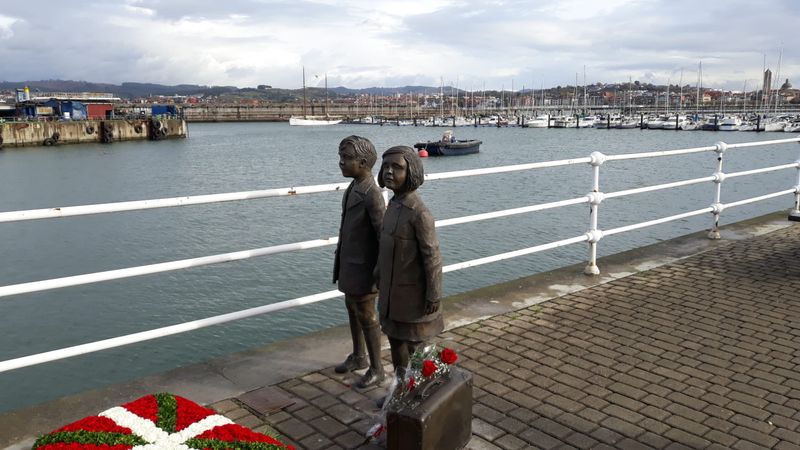 Read our collection of bilingual reports of this event here …
Lea nuestros informes bilingües de este evento aquí …
---
Commemorative events for 85th Anniversary
As you know, we had to postpone the three events planned for 19 and 20 September. The last of the three will be held early in 2023: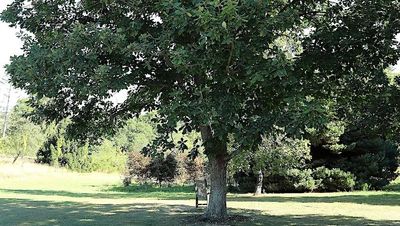 Dedication of tree to the People of Hampshire: Basque child refugees 1937 HCC Sir Harold Hillier Gardens, Romsey
Monday 3 April 2023, 11.30-12.30 An Eventbrite link will appear here in the New Year.
---
Law of Democratic Memory
A new Law of Democratic memory was approved on the 5th of October 2022 and has implications amongst other things, for those seeking Spanish Nationality. It offers a window for obtaining Spanish Nationality / Citizenship for descendants of the Niños and Maestras.
Read this article by Simon Martinez here …
More help and guidance from Simon in this document …
Más información aquí …
More information here … (in Spanish)
---
Exhibitions Live & Online
---
Bombs…Away!
Please visit the Peace Museum's Bombs…Away! online exhibition.
We were pleased to help with the section on the Basque children.
Bombs…Away! explores the impact of aerial bombardment against civilians during World War Two and uses The Peace Museum's unique collection to examine how peace campaigns formed in response …
Visit the exhibition at: www.bombsawayexhibition.com
---
Haven's East: The Lost History of Basque Child Refugees in 1930s East Anglia
A National Lottery funded project investigating the history of the Basque children at colonies in Cambridgeshire and Norfolk. We were pleased to contribute to the research and development of this exhibition.
Visit the exhibition at: www.havenseast.org, read about the background to the project here …, and read this Report on Refugee week 2021 by Ed Packard
---
---
Welcome
In 1937, during the Spanish civil war, almost 4,000 children were evacuated to the UK from Bilbao. Read more …
At first they stayed in a camp at Stoneham and later in colonies throughout the UK. Read more …
We want to remember and preserve the story of these niños de la guerra in their rightful context. Read more …
Newsletter / Boletín
From the Archives
Newsletter 1, August 2003, page 1
Blue Plaque for Aston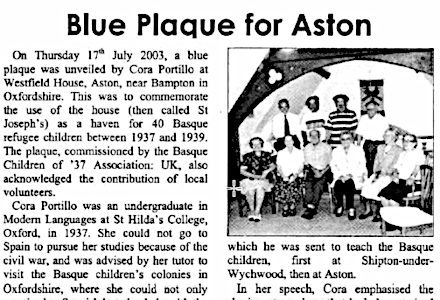 Read the full article here …
---
… an article you may have missed:
The SS Habana: the journey from Bilbao and arrival in Great Britain
By Natalia Benjamin and Cliff Kirkpatrick (Naval information)
---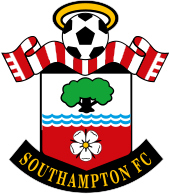 From Another Archive:

The refugees who played for Saints


Southampton Football Club
Read the full article here …
---
Articles & Reviews
---
---

Visit our YouTube channel