What's on this site
---
Web site last updated
31 October 2023
---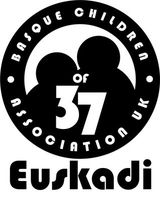 Hacer clic para
mas información
Para BCA'37UK - Euskadi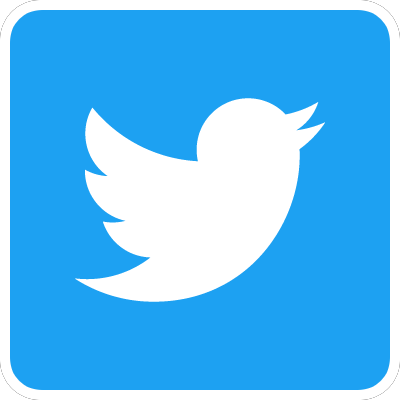 Véanos en Twitter
---
The Law of Democratic Memory / Claiming Spanish Nationality
Read about it
here
… or email
Simon Martínez
to discuss
---
News, Events & Reports
---
Forged in Spain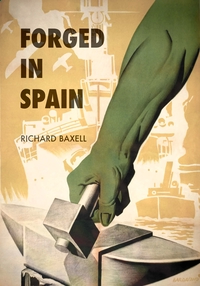 This new book by Richard Baxell is about to be released. It includes this chapter: The Niños Second Mother - Leah Manning. From the press release: "… [Leah Manning] who was the impetus behind bringing 4,000 refugee Basque children to Britain in the summer of 1937. She later served as an MP in Clement Attlee's post-war Labour government, helping to draft and implement legislation raising the school leaving age to 16. Richard Baxell is a prominent historian on the Spanish Civil War who has supported our association in the past. More details here …
---
Politicizing and De-Politicizing Childhood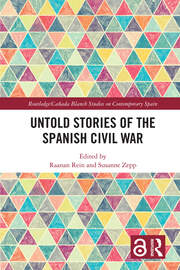 We are pleased to announce the publication of "Untold Stories of the Spanish Civil War", which includes a chapter by Dror Sharon "Politicizing and De-Politicizing Childhood" [pp128 - 154].
It is an open-access edited volume part of Routledge/Cañada Blanch Studies on Contemporary Spain
The book is dedicated to previously unexplored aspects and stories of the Spanish Civil War, and especially those of women, children, and international volunteers and solidarity campaigns from the global periphery. The chapter mentioned explores the North Stoneham Basque Children's Camp as a site of collusion between Spanish, Basque Nationalist and British ideals of childhood and education and the role that political, national and religious instruction should play in them.
For further details here
---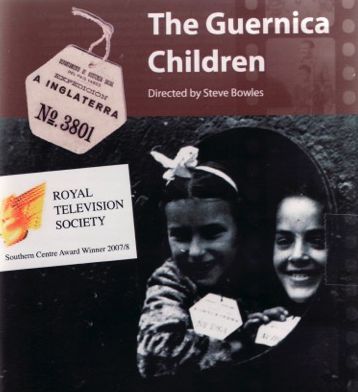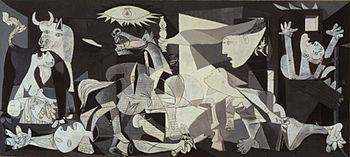 The Guernica Children documentary
now on our YouTube channel
We are delighted to announce that we have completed negotiations to bring Steve Bowles' award winning documentary "The Guerica Children" to a wider audience through our YouTube channel. Apart from individuals, we hope that history groups, schools and colleges will be able to use this film as part of their exploration into the history of the Basque Children of 1937. The English Version can be viewed here: https://youtu.be/LSNe_BMPhDI The Spanish version can be viewed here: https://youtu.be/CuW_BAqZcTY Please subscribe to our free channel.
El documental de Los Niños de Guernica
ahora en nuestro canal de YouTube
Nos complace anunciar que hemos completado las negociaciones para llevar el documental de Steve Bowles "Los Niños de Guernica", ganador de un premio, a un público más amplio a través de nuestro canal de YouTube. Además de los particulares, esperamos que los grupos de historia, las escuelas y los colegios puedan utilizar esta película como parte de su exploración de la historia de los niños vascos de 1937. La versión en inglés puede verse aquí: https://youtu.be/LSNe_BMPhDI La versión en español puede verse aquí: https://youtu.be/CuW_BAqZcTY Por favor, suscríbase a nuestro canal gratuito.
---

Memory as Transgenerational Caring:
the Basque Refugee Children in the UK
(How passing down family memories through the generations impacts current generations and their lives)
Learn more about the 'Memory as Transgenerational Care' project here.
If you have any questions, please do get in touch.
An exciting and important new research project focusses on how memories passed down through families can affect current generations and their lives. Mónica Jato and her international and interdisciplinary team received a highly prestigious Arts and Humanities Research Council Award: User Engagement Fund in May to work in collaboration with the University of Birmingham on this theme and specifically with descendants of the Basque children as well as all those more broadly involved in this chapter of history. Our Association takes great pride in working with Mónica on this project and as you will see our/your input is essential! The project involves workshops, artistic interpretations, the recording of interviews and an exciting, evolving exhibition that will travel the UK and Spain in the next few years, aiming to culminate with a grand exhibition for the 90th anniversary. The refugee problems of displacement and integration remain as relevant now as in 1937 and the project also would like to count on the collaboration of associations working with present-day refugees. The aim is to provide some insights to others in the same position as our forebears were 86 years ago. To make this inspiring project a success we need to involve as many of you as possible in the various planned (and yet to be planned) workshops. Whether you are descendants of: children, teachers, auxiliaries, those who helped run the colonies, raised funds, or were involved in any way, then this concerns you!
---
Creative Connections Southampton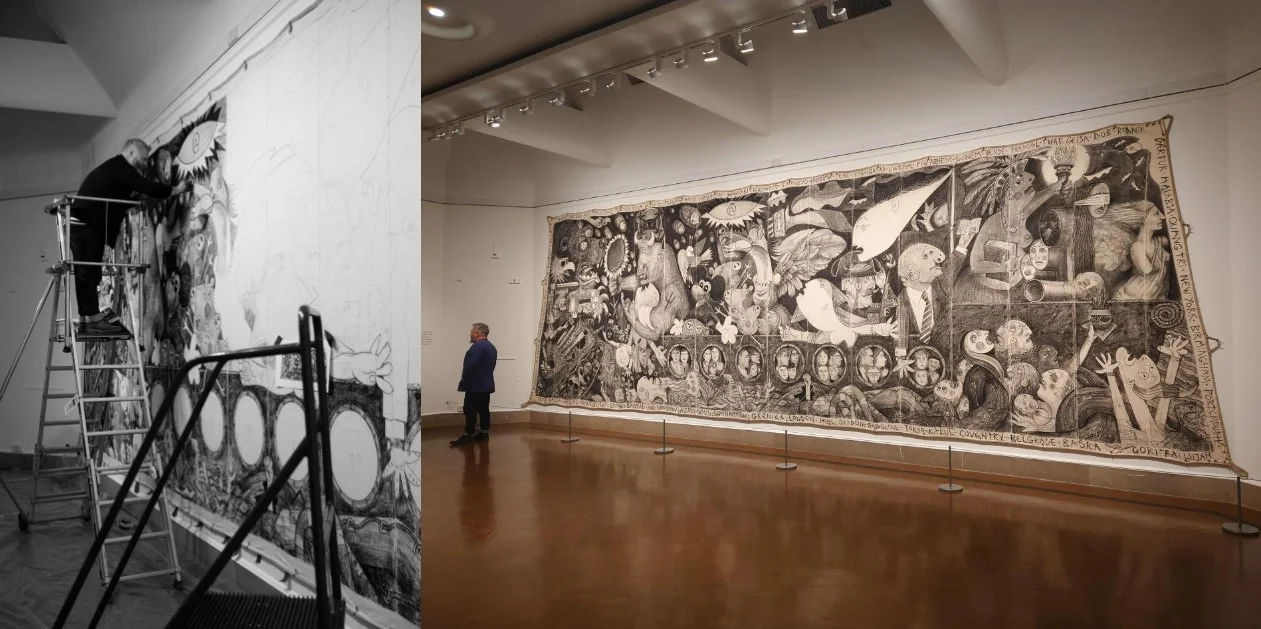 This exhibition, part of an initiative by The National Portrait Gallery, featured a dramatic mural by Pete Codling called The Kinship inspired by Picasso's Guernica. It looks to Southampton's past - to the Basque children of 1937 - to the present and to the future.
More details here …
---
'Happy and Safe': The Basque Child Refugees in Cumberland and Westmorland 1937 - 1939
by Rob David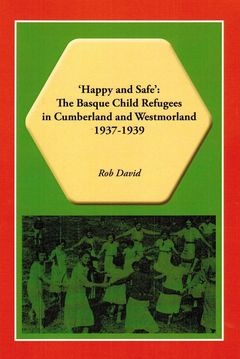 Rob has been studying, writing about, and lecturing on the experiences of refugees in Cumbria for many years. Now he turns his focus on the Basque Children who arrived in the North West in 1937. He has had full access to the archives of the Charles and Lady Cecilia Roberts who brought into existence a colony of 100 children in Brampton near Carlisle and a satellite for 25 children at Ambleside. Rob describes the lives of the children and the impressive range of people who stepped forward to support them both financially and with care and attention …
The book is now available in our shop.
---
---
Welcome
In 1937, during the Spanish civil war, almost 4,000 children were evacuated to the UK from Bilbao. Read more …
At first they stayed in a camp at Stoneham and later in colonies throughout the UK. Read more …
We want to remember and preserve the story of these niños de la guerra in their rightful context. Read more …
Newsletter / Boletín
From the Archives
Newsletter 3, March 2005
Blue plaque for Caerleon
by Josefina Savery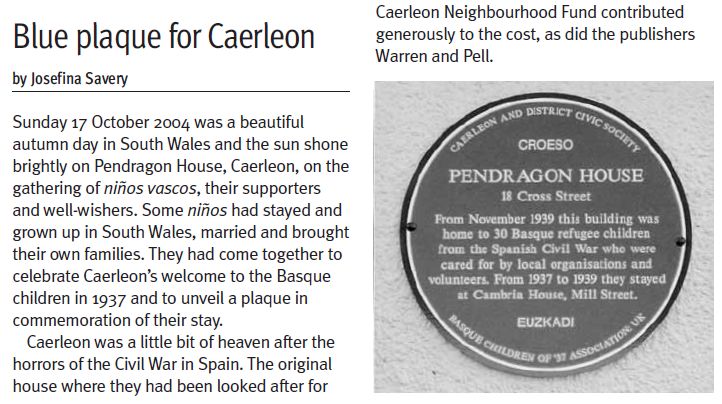 Read the full article here …
---
… an article you may have missed:
Basque Children in Colne, Lancashire by Susan Brown Read the full article here …
---
From Another Archive:
Leah Manning and the women who helped rescue Basque children International Brigade Memorial Trust Read the full article here …
Articles & Reviews
"In the Wings"
Chapter from the autobiography of the late Henry Brinton
---
---

Visit our YouTube channel
---
Exhibitions Live & Online
Bombs…Away!
The Peace Museum's Bombs…Away! explores the impact of aerial bombardment against civilians during World War Two and uses its unique collection to examine how peace campaigns formed in response … BCA'37 UK helped with the section on the Basque children.
---
Haven's East: The Lost History of Basque Child Refugees in 1930s East Anglia
A National Lottery funded project investigating the history of the Basque children at colonies in Cambridgeshire and Norfolk. BCA'37 UK contributed to the R & D of this exhibition. Visit the exhibition at: www.havenseast.org, read about the background to the project here …, and read this Report on Refugee week 2021 by Ed Packard
---