What's on this site
---
Web site last updated
25 March 2023
---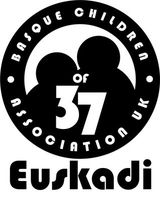 Hacer clic para
mas información
Para BCA'37UK - Euskadi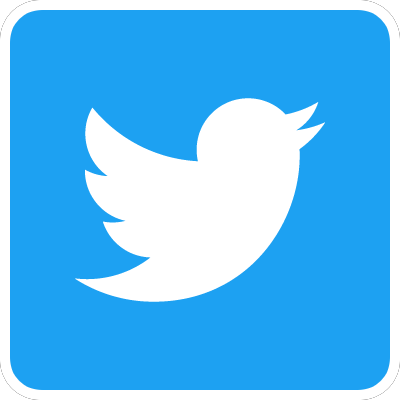 Véanos en Twitter
---
News, Events & Reports
---
"Picasso Presents Gernika"
Sabino Arana Fundazioa, Bilbao
Dokumentalaren Emanaldia - Martxoak 28
Proyección Documental - 28 Marzo
Screening of the Documentary - 28 March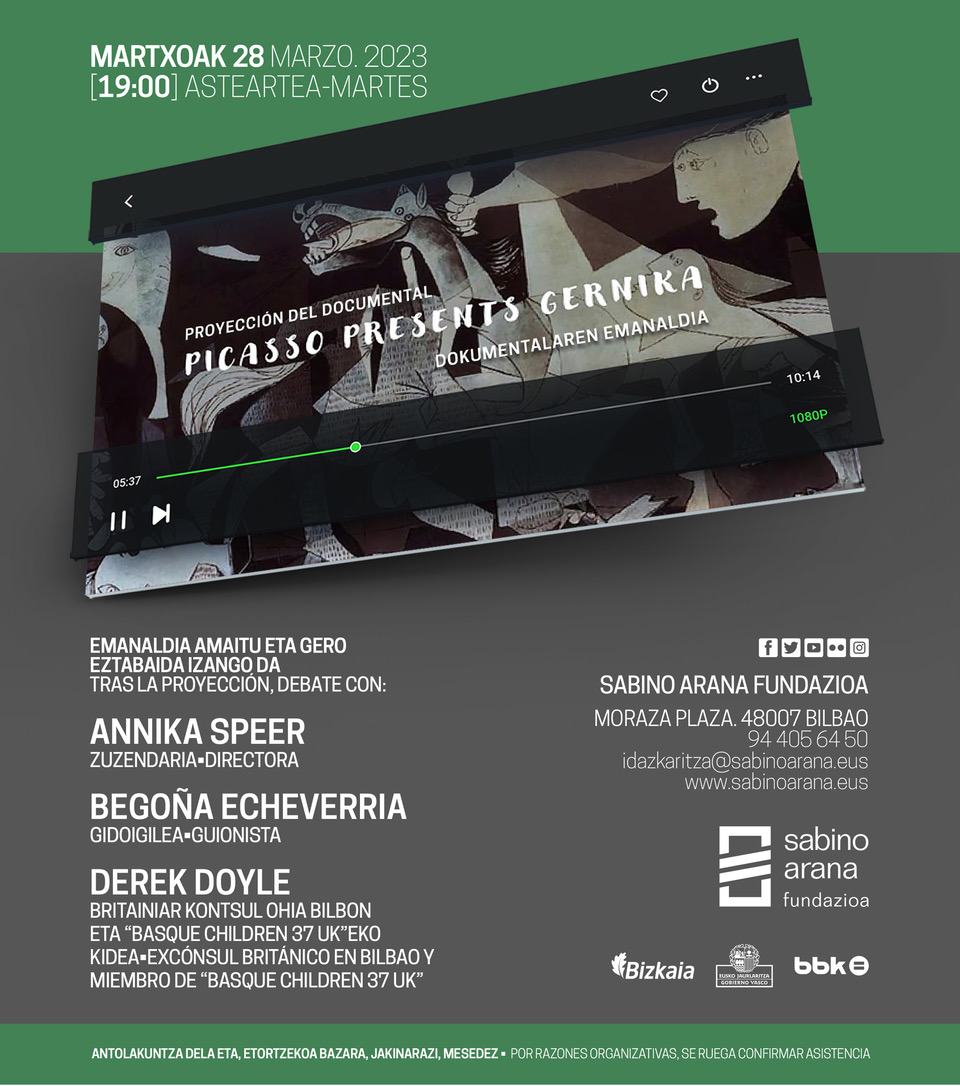 ---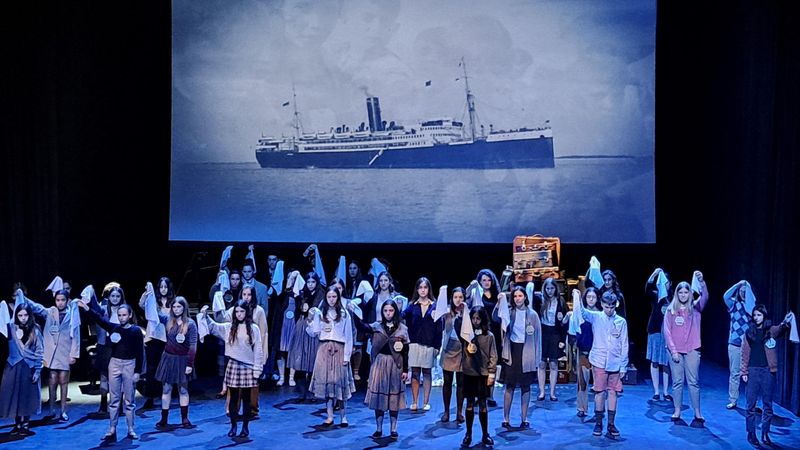 Intxorta honours the Gipuzkoan children of the war who were evacuated abroad
Saturday March 18, 2023. Donostia
Report and further information here …
---
¡Salvad a los niños!
Historia del exilio vasco en Gran Bretaña, 1937-1940
Sabino Arana Fundazioa presenta su primer eBook del historiador Gregorio Arrien.


La edición impresa de esta obra de referencia para el conocimiento y divulgación del exilio infantil vasco en el Reino Unido se encuentra agotada desde hace años.
Recomendamos encarecidamente este libro enciclopédico a todos los interesados en esta historia. (BCA'37 UK y BCA'37UK-Euskadi)
Disponible solo en versión Ebook. Tiene un precio de 15 euros y se puede solicitar en la tienda online del Museo aquí …
The Sabino Arana Foundation presents their first eBook by historian Gregorio Arrien.
[in Spanish only]
The printed edition of this reference work for the knowledge and dissemination of Basque children's exile in the United Kingdom has been out of print for years.
We highly commend this encyclopaedic book to all interested in this history. (BCA'37 UK and BCA'37UK-Euskadi)
Available only in Ebook version. It is priced at 15 euros and can be requested at the Museum's online store here …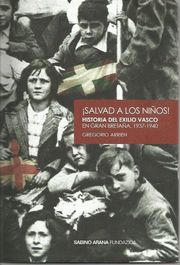 De la oficina de prensa de Sabino Arana Fundazioa
From the Sabino Arana Fundazioa Press Office
Un libro para una historia sobre el exilio vasco en Gran Bretaña
Extracto del eBook / Extract from the eBook
---
The Basque Children in Britain - Committees, colonies and concerts
by Yolanda Powell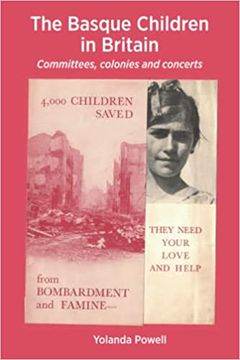 Yolanda Powell is the daughter of a niña, Alicia Pedrero. The book is based on research and interviews undertaken from the mid 70s to the mid 80s and focuses on the difficulties facing the volunteers who had to deal with finance, colony admin and repatriation. There are interviews with Poppy Vulliamy, Ronald Thackrah, Laureana Puerta and other children, including Alicia Pedrero.
The book is only available from Amazon:
details here …
Read this Review of Yolanda's book
by Prof. Tom Buchanan, OUDCE/Kellogg College, Oxford, here …
---
Pictures by Maite Pinto are on display at the Guggenheim Bilbao
Maite Pinto has exhibited her work at the Guggenheim Bilbao. More information here …

Maite's pictures are available as a set of cards from our shop here …
---
A new SPOTLIGHT now available to view …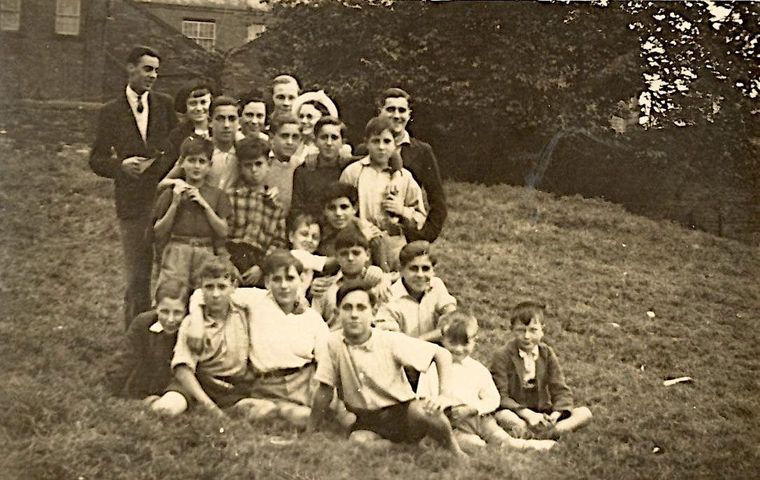 Painstaking and meticulous research by both Rob David and Gerald Hoare lets us now present personal information about the children at those colonies of Brampton and Ambleside.
This information has been organised into clear and easily understood spreadsheets or lists.
Click here for our SPOTLIGHT ON … Cumbria
---
Commemorative events for 85th Anniversary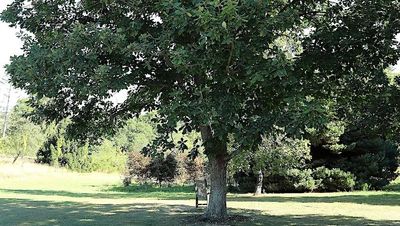 Dedication of tree to the People of Hampshire: Basque child refugees 1937, and a tribute to the tree of Guernica planted in 1994 HCC Sir Harold Hillier Gardens, Romsey
Monday 3 April 2023, 11:00 - 12:30 Due to very limited space, this event is by invitation only.
We will produce a report after the event.
---
Exhibitions Live & Online
---
Bombs…Away!
Please visit the Peace Museum's Bombs…Away! online exhibition.
We were pleased to help with the section on the Basque children.
Bombs…Away! explores the impact of aerial bombardment against civilians during World War Two and uses The Peace Museum's unique collection to examine how peace campaigns formed in response …
Visit the exhibition at: www.bombsawayexhibition.com
---
Haven's East: The Lost History of Basque Child Refugees in 1930s East Anglia
A National Lottery funded project investigating the history of the Basque children at colonies in Cambridgeshire and Norfolk. We were pleased to contribute to the research and development of this exhibition.
Visit the exhibition at: www.havenseast.org, read about the background to the project here …, and read this Report on Refugee week 2021 by Ed Packard
---
---
Welcome
In 1937, during the Spanish civil war, almost 4,000 children were evacuated to the UK from Bilbao. Read more …
At first they stayed in a camp at Stoneham and later in colonies throughout the UK. Read more …
We want to remember and preserve the story of these niños de la guerra in their rightful context. Read more …
Newsletter / Boletín
From the Archives
Newsletter 1, August 2003, page 1
Blue Plaque for Aston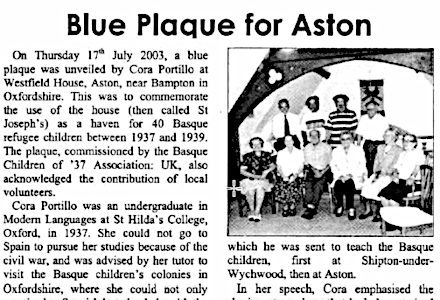 Read the full article here …
---
… an article you may have missed:
The SS Habana: the journey from Bilbao and arrival in Great Britain
By Natalia Benjamin and Cliff Kirkpatrick (Naval information)
---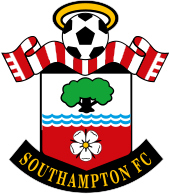 From Another Archive:

The refugees who played for Saints


Southampton Football Club
Read the full article here …
---
Articles & Reviews
---
---

Visit our YouTube channel