UK Shop
Items for Sale
All prices include 2nd class postage and packing to UK unless otherwise stated.
For all UK orders and enquiries please contact Simon Martinez at shop@basquechildren.org
For Spanish enquiries please contact Alfonso Guilló at tienda@basquechildren.org
… Books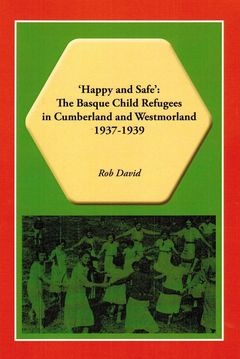 'Happy and Safe': The Basque Child Refugees in Cumberland and Westmorland 1937 - 1939
by Rob David
76 pages
£5.00
Rob has been studying, writing about, and lecturing on the experiences of refugees in Cumbria for many years. Now he turns his focus on the Basque Children who arrived in the North West in 1937. He has had full access to the archives of the Charles and Lady Cecilia Roberts who brought into existence a colony of 100 children in Brampton near Carlisle and a satellite for 25 children at Ambleside. Rob describes the lives of the children and the impressive range of people who stepped forward to support them both financially and with care and attention. This most welcome addition of this volume to the library of memory of the Basque Children includes images of some of the documents now looked after by the Cumbria Archives at Carlisle. More information here …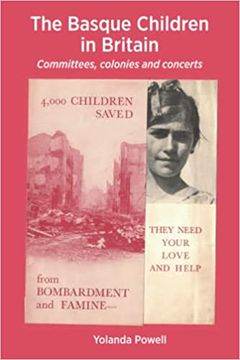 The Basque Children in Britain - Committees, colonies and concerts
by Yolanda Powell
188 pages
£10.99
Yolanda Powell is the daughter of a niña, Alicia Pedrero. The book is based on research and interviews undertaken from the mid 70s to the mid 80s and focuses on the difficulties facing the volunteers who had to deal with finance, colony admin and repatriation. There are interviews with Poppy Vulliamy, Ronald Thackrah, Laureana Puerta and other children, including Alicia Pedrero. Read this review by Prof. Tom Buchanan, OUDCE/Kellogg College, Oxford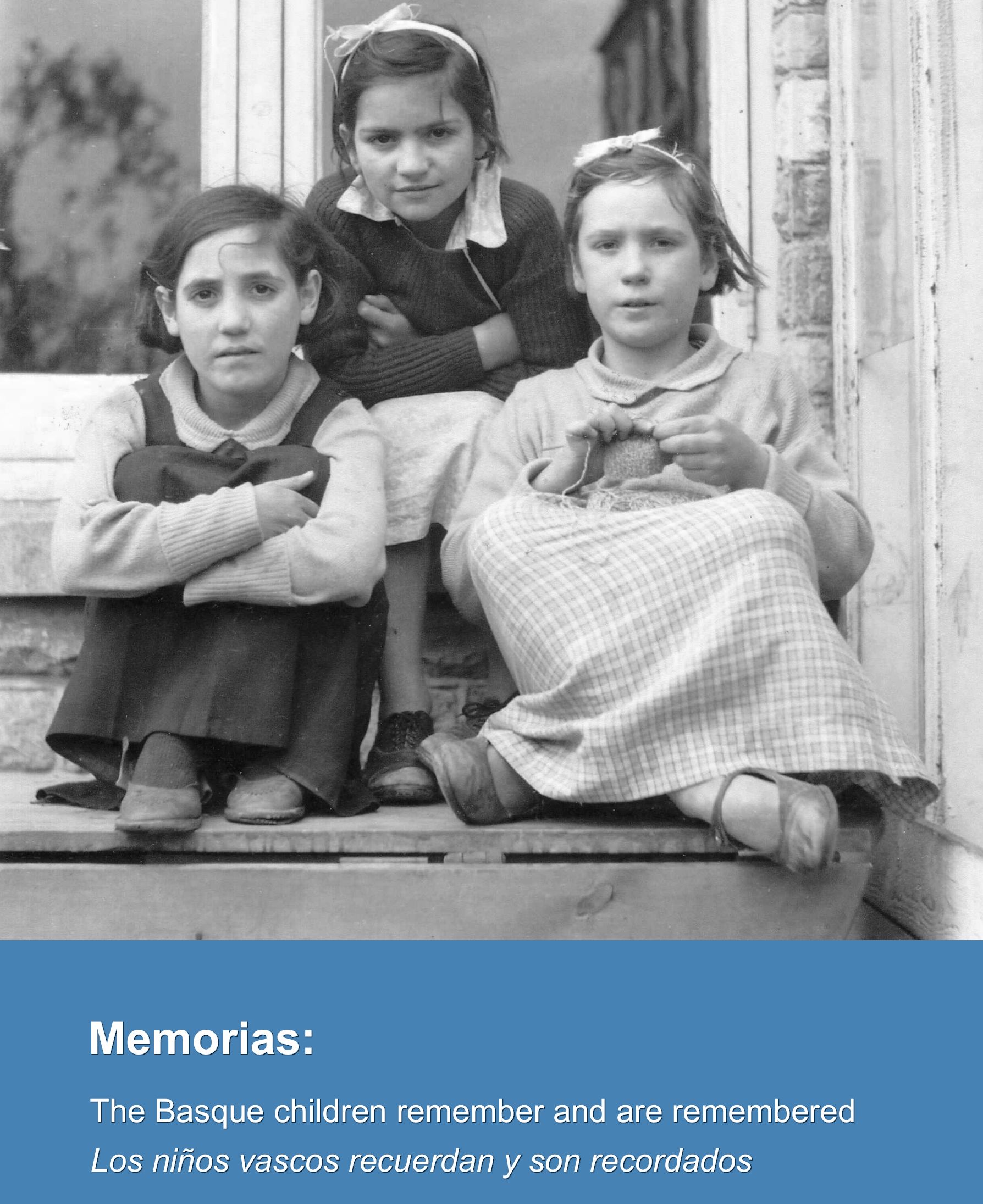 Memorias
edited by Natalia Benjamin*; foreword by Nigel Dennis**
278 pages (including 14 pages of photographs)
£12.00
The Basque Children Remember and are Remembered.
'The Association was my greatest working achievement because no one had given these children for all this time.' Bilingual. Second edition published 2020 with the financial assistance of Gogora.
* BCA'37UK Honorary life president & Honorary Doctor of Oxford Brookes University
** University of St Andrews
The Spanish Civil War in the Basque town of Barakaldo - Eleven Months of Resistance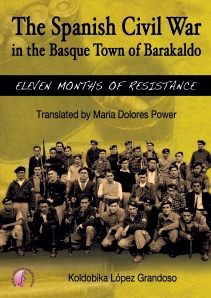 by Koldobika López Grandoso - author, Maria Dolores Power - translator
£15.00 (includes UK postage and packing)
This book is specifically a history of the Spanish Civil War centred in an interesting industrial area of the Basque Country and beyond. It is the background of many of the nearly 4,000 children who came to England as refugees in May 1937. The complex social, political and traumatic situation these children came from is well explained and can throw a light on how these children dealt with the challenge of a completely different life in England.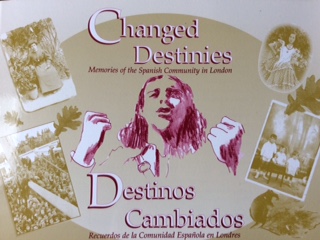 Destinos Cambiados / Changed Destinies
Spanish community in London
64 pages
£5.00
Memories of the Spanish community in London including those of two of the Niños Vascos Cai and Feliciana Martínez.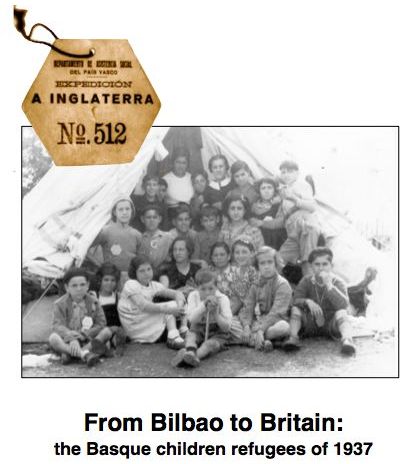 From Bilbao to Britain
Carmen Kilner
16 pages
£4.00
A brief overview of the history of why and how the children were evacuated
to Britain, together with some information about the colonies.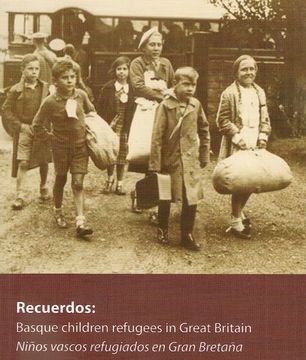 Recuerdos
edited by Natalia Benjamin
369 pages (including 17 pages of photographs)
£12.00
First-person accounts by the niños de la guerra of their journey
and stay in Britain. Bilingual.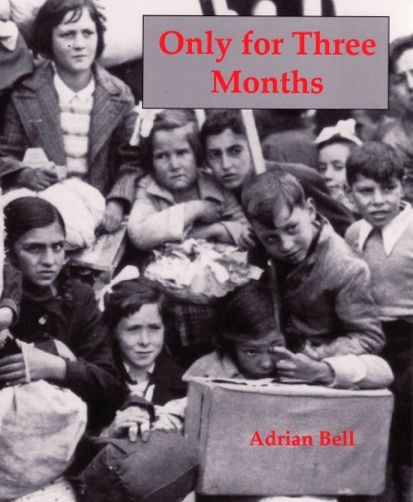 Only for Three Months: the Basque refugee children in exile (2nd edition)
by Adrian Bell
276 pages - illustrated with line drawings by Caireles Martínez and photographs
£11.50
Covers the political background of events both leading up to the evacuation and during the children's stay. Includes interviews with niños who stayed and their British helpers. Also available from Adrian Bell at: adrian@mousehold-press.co.uk It is also available throughout Spain in bookshops as Solo Serán Tres Meses.
… DVDs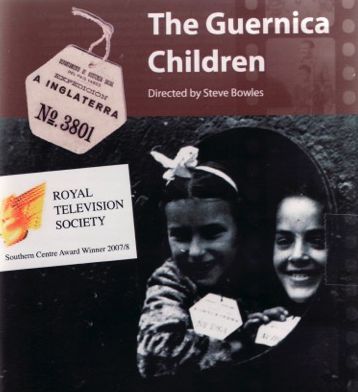 The Guernica Children
Steve Bowles
62 mins
£10.00
Steve Bowles' award winning documentary film. Narrated by Siân Phillips. Bilingual.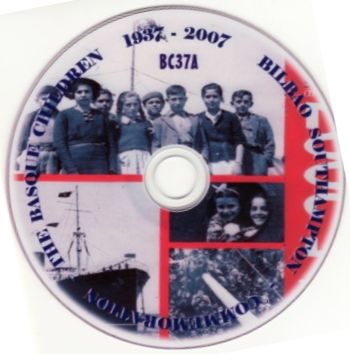 1937-2007 Commemorative DVD
1 hr 57 mins
£2.00
First of two DVDs of the 70th Commemoration of the arrival of the Basque children to Britain, held at Solent University, Southampton in 2007. Edited coverage of the whole event, no added commentary.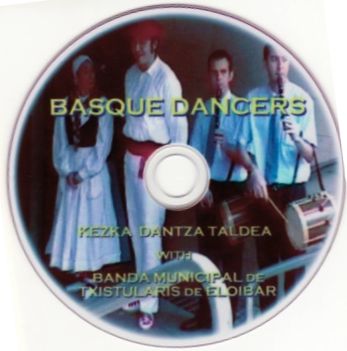 Kezka Dantza Taldea
with Banda Municipal de Txistularis de Elgoibar
18 mins
£2.00
Second of two DVDs of the 70th Commemoration of the arrival of the Basque children to Britain, held at Solent University, Southampton in 2007. Covering the traditional Basque dances performed at the event.
… CDs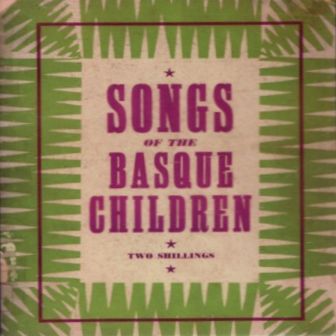 Songs of the Basque Children
Cañada Blanch School
21 tracks, 33 minutes
£8.00
Songs from the original book used by the niños de la guerra, performed
by children from the Cañada Blanch school, London (13 tracks sung in Spanish)
and a reissue of an original 1938 Parlaphone recording (8 tracks sung in Basque).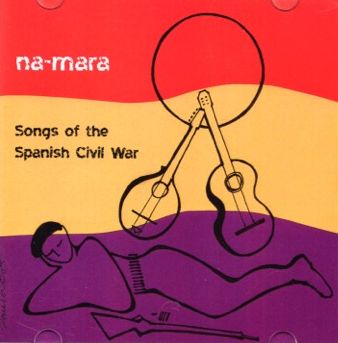 Songs of the Spanish Civil War
4 tracks 23 mins
£6.00
Written and performed by this duo composed of musician
Roberto García (son of niño Fausto García) and Paul McNamara,
the EP includes their song about the story of the niños leaving Bilbao. More information from na-mara: discography - shop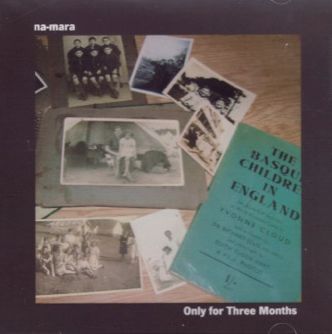 Solo Por Tres Meses
4 tracks 18 mins
£6.00
Written and performed by this duo composed of musician
Roberto García (son of niño Fausto García) and Paul McNamara,
the EP includes their song about the story of the niños leaving Bilbao. More information from na-mara: discography - shop
… Other items
Memorabilia — New pin badge of Picasso's Guernica Dove

Made by Gernika Batzordea the first Citizens' Commission that investigated the bombing of the Basque Market Town 26 April 1937.
BCA'37UK is selling these at cost and the small profit on each sale goes to Gernika Batzordea.
£2.50 each (includes post and packing)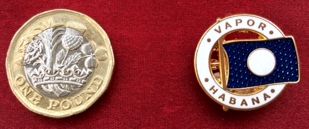 [Pound coin for size comparison only]
Memorabilia — Vapor Habana badge
This is a reproduction of the badge for the SS Habana / Vapor Habana.
£5.00 (including postage)
The passengers on the liner would have had a badge as a memento of their voyage. The ship was leased from its owners by the Basque Government and made trips to Britain, France and Russia taking children to safety and, for those who did not return to Spain, exile.
NOTE: The Children who came to Britain had a hexagonal card badge not this fine enamel one.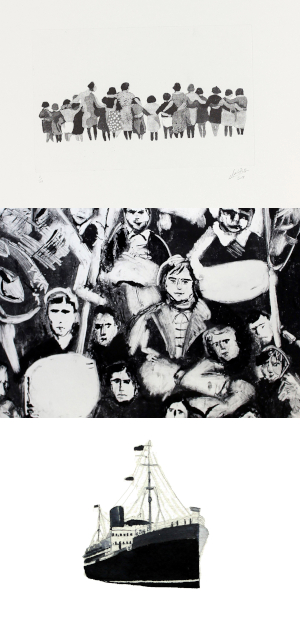 Greetings cards
by Maite Pinto
A5 folded
£5 per pack of 6 cards and envelopes (p&p included)
Pack of six cards with pictures of the Basque Children in the UK:
"human chain"; "passengers"; "habana".

Cards come with envelopes and are A5 folded size. A pack of 6 cards contains two of each of the three pictures. The cards are from pictures created by the artist by etching and use of aquatint. The pictures were displayed by the artist at the Fundacíon BilbaoArte Fundaziao and the Castlefield Gallery, Manchester.
Original pictures by Maite Pinto
In partnership with the artist Maite Pinto the BCA'37UK is delighted to bring you the original art which won the biennial prize at the Manchester School of Art for best young artist 2018. The pictures show scenes from the lives of the Basque Children in the UK. The pictures use etching and aquatint to create very moving images.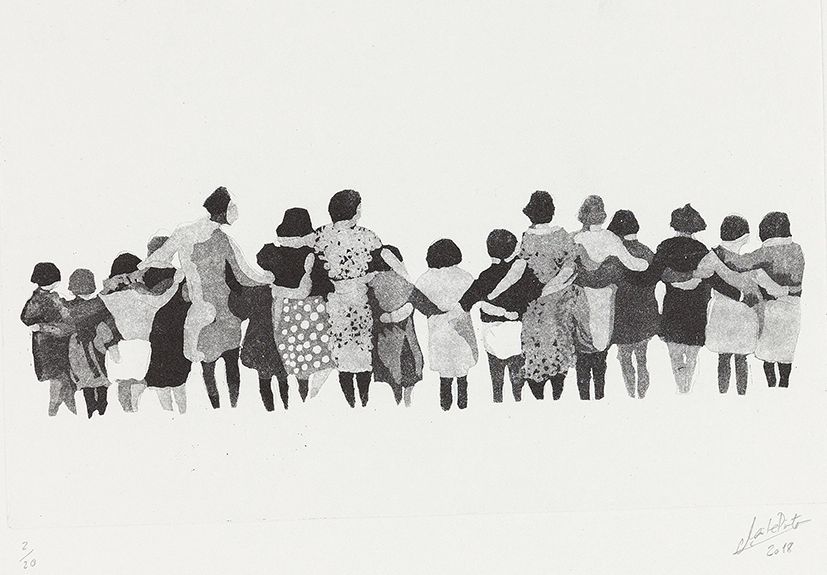 The first picture available will come mounted but unframed and is titled "human chain" It shows a group of children on the beach at Worthing. One can feel their sense of loss looking out to sea but also their hope and togetherness. We will advertise when further pictures are available from Maite.
Title: human chain

Artist: Maite Pinto

Dimensions of the paper: 47 x 38cm

Dimensions of the plate: 24.5 x 16cm

Technique: Etching and aquatint

Year: 2018, Fundacíon BilbaoArte Fundazioa, Spain

Price: £100 (p&p not included)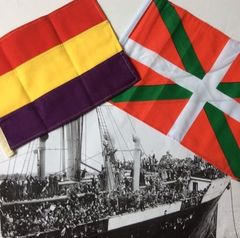 La tricolor - flag of the Second Republic
A replica of the flag brought to Britain by one of the Niños.
14"x10" (36x25cm) made in cotton
£10.00
The Ikurrina - flag of the Basque Country
18" x 11" (45x28cm) printed on high quality polyester
£8.00