Obituaries
Elisita Webber (née Iturralde)
Born 19 January 1930, (believed to be) Erandio, Bilbao
Died 27 August 2022, Milton Keynes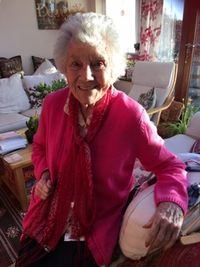 Sue Goodchild, Elisita's daughter writes:
"It is with great sadness that I give you the news that our lovely mum Elisita Webber nee Iturralde, one of the Guernika ninos/ninas, passed away on August 27th aged 92 …
Mum has always been a happy soul and a truly warm and generous human being and she stayed like this right to the end. Thankfully, although she had no short-term memory these last few years, she still recognised us and was always delighted to see any of her family and friends …
We are in regular contact with our Basque family and Mum's funeral was broadcast by Weblink so the family in Bilbao, including Mum's younger sister Maribe, born after the war, could be involved as well as my sister and her 2 grown up children who live in Perth, Australia and my niece who lives in Austria.
My husband is a fluent Spanish speaker so was able to do part of the service in Spanish so it was a truly international affair."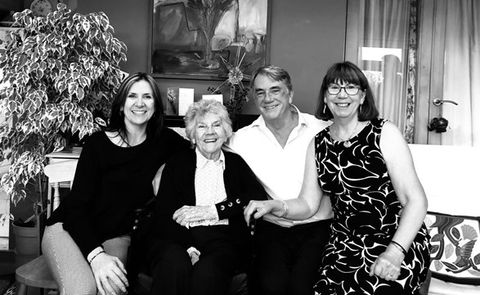 Family tributes at the funeral
Tributes and more family photos at MuchLoved.com