Obituaries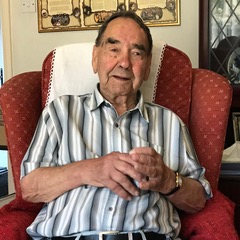 Franciso Javier Martinez (better known as Javier)
Born 1 December 1927, Basauri
Died 14 October 2022, Luton
We regret to announce the death of Javier Martinez aged 94 years.
We send our deepest condolences to his family at this time.
Javier's daughter Marie writes,
"It is with sadness that I write to inform the Association that my father Franciso Javier Martinez better known as Javier Martinez passed away peacefully on 14 October 2022 at the Lister Hospital after suffering a stroke.
…
"The funeral will be Cremation at the Vale Crematorium, Luton on Tuesday 8 November at 11.00 am followed by light refreshment at Putteridge Bury, Luton."
Read Marie's email with photos here …