Obituaries
Marcelino Jauregui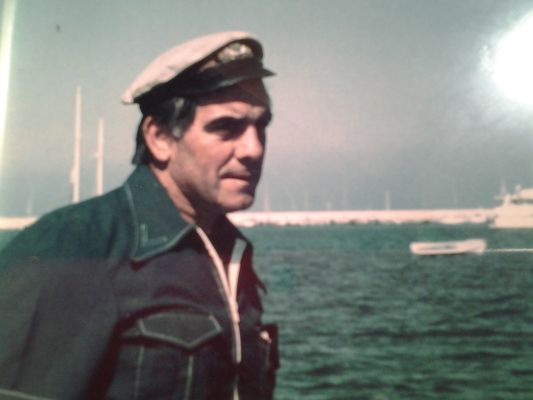 Marcelino was born in San Sebastian on April 5th 1930 and passed away on April 23rd 2014 at home in Ombersley, Worcestershire England.
Marcelino's wife, Sharon Everton, writes:
"Marcel Everton, as he was known, came to England aged 7 with his sister Maria Luisa, who was 5 years older than him. Just after arrival, as I understand, they were separated, and only reunited several months later, after long periods of time in children's homes.
He was eventually fostered by a black country family, The Evertons, where he spent all of his childhood and adult life until he married. His sister emigrated to Argentina in 1945 and still lives there aged 91.
He was a business man in the Midlands and was always known as The Black Country Basque!!! He had a great love of sailing and he and I spent many years sailing the Mediterranean, where he always felt happy.
He was very interested in politics and many other subjects. After reading Victoria Hislop's book "The Return", he wrote to her to say how accurate the book was. She asked if she could put his comments on the back page of the paperbacks of the book, which she did.
So much to say about my lovely husband, who is so sadly missed by so many - such a character. Unfortunately we had no children of our own, but we were always surrounded by so many young children, who loved him too."