Obituaries
Maria Teresa Nowotarski (nee Berrio Berriochoa)
Born 7 February 1926
Died 17 October 2021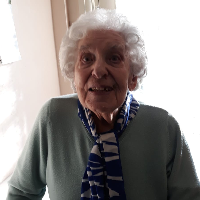 It is with sadness that we announce the passing of Maria Teresa Nowotarski.
A Church service followed by a Committal service will be held on Wednesday 17th November 2021 from 10:00am. Full details of times and location can be found here …
Son, Gabriel Nowotarski Berrio, writes, "My mum was born 7th February 1926 in Durango Vizcaya (Biscay) Spain. Their hometown was Elorio. My mother's ancestor was San Valentin De Berrio-Otxoa. She will be sadly missed."