Welcome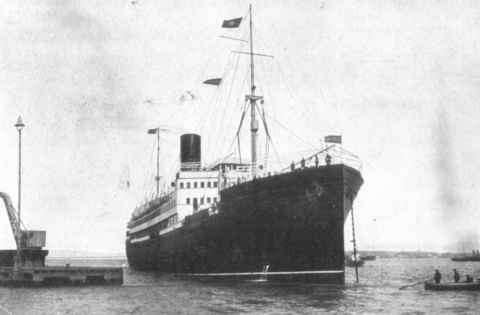 In 1937, during the Spanish civil war, a group of almost 4,000 children was evacuated from Bilbao in the Basque region of Spain. They embarked from Santurce, Bilbao, on the 'Habana' on Friday 21st May and dropped anchor at Fawley, at the entrance to Southampton Water, on Saturday evening. The following morning, Sunday 23rd, they docked at Southampton.
Initially accommodated in a large camp at North Stoneham, Eastleigh, they were eventually dispersed to many 'colonies' throughout the country.
Our main aim is to remember and preserve the story of these children, the niños vascos, in its proper historical context.
Latest Newsletter
Issue 17: Dec 2012
Older newsletters
---
Obituary of Helvecia Hidalgo
---
Obituary of Kerman Iriondo
---
Obituary of Cora Portillo
---
Obituary of Antonio Muñecas
---
News & Forthcoming Events
Friday 17th October - at 17:00
Book launch: "Bilbao-New York-Bilbao" by Kirmen Uribe
To be held at the Free Word Centre, 60 Farringdon Road, London, EC1R 3GA
A Basque novel in translation, this is a wide-ranging novel about Basque life and culture, viewed mostly through the author's family of fishermen and resisters to Franco.
Kirmen will be visiting Britain to promote the book. You are invited to attend this event where he will be speaking about the novel, about authorship and about Basque and Spanish culture.
https://freewordcentre.com - Entry is free
---
Wednesday 5th November - at 19:30
"To Say Goodbye"
To be shown at The Phoenix Film Society, Union Films Cinema, University of Southampton Student's Union, University Road, Southampton SO17 1BJ
Our showing of The Guernica Children in 2008 was one of our most popular films ever. We are delighted now to present this animation/documentary about the 4000 Basque children evacuated to Southampton in 1937.
A Q+A with Writer/Producer Izaskun Arandia and others involved in the film will follow the screening.
Dir: Matt Richards • UK/Sp 2013 • 75 mins • Lang: Eng
---
Reports from the 2014 Annual General Meeting
Minutes
Annual Report & Accounts
---
A Suitable Climate
Peter O'Brien has informed us that he has brought out a second edition of his book "A Suitable Climate" about Hutton Hall colony in Guisborough.
Contact details on our Shop page
---
Latest Articles
Basque and Jewish Refugees at Tythrophouse, Kingsey, 1937-1940 - by Diana Gulland
(offprinted from 'Records of Bucks' Vol. 54 2014
---
By Natalia Benjamin
---
By Natalia Benjamin
---