Welcome
What's on this site
---
Web site last updated on:
11 June 2015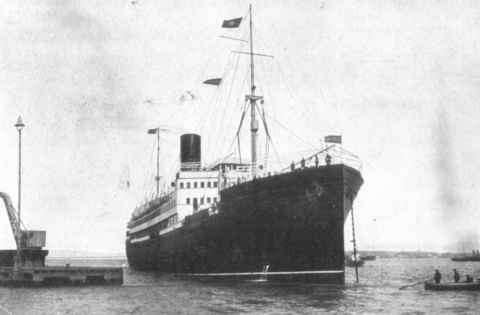 In 1937, during the Spanish civil war, a group of almost 4,000 children was evacuated from Bilbao in the Basque region of Spain. They embarked from Santurce, Bilbao, on the 'Habana' on Friday 21st May and dropped anchor at Fawley, at the entrance to Southampton Water, on Saturday evening. The following morning, Sunday 23rd, they docked at Southampton.
Initially accommodated in a large camp at North Stoneham, Eastleigh, they were eventually dispersed to many 'colonies' throughout the country.
Our main aim is to remember and preserve the story of these children, the niños vascos, in its proper historical context.
---
Latest Articles
Huddersfield and the Spanish Civil War - Alan Brooke March 2009 - First published in the Huddersfield Local History Society Journal
---
By Lynne Ingram
---
Basque and Jewish Refugees at Tythrophouse, Kingsey, 1937-1940 - by Diana Gulland
(offprinted from 'Records of Bucks' Vol. 54 2014
---
By Natalia Benjamin
---
By Natalia Benjamin
---
Latest Obituaries
Thomas Webb
14 March 2015, Swindon
---
Maria Carmen Smith (née Antolín)
14th January, 2015
---
… Full list of obituaries …
---
News & Forthcoming Events
Gernika: A new film
Paying homage to civilian suffering over town that was brutally bombed during Spanish Civil War
Our readers may find the following article interesting. It is about a new film being made on the bombing of Guernica.
Read the Independent article …
---
4 July 2015
IBMT Annual Commemoration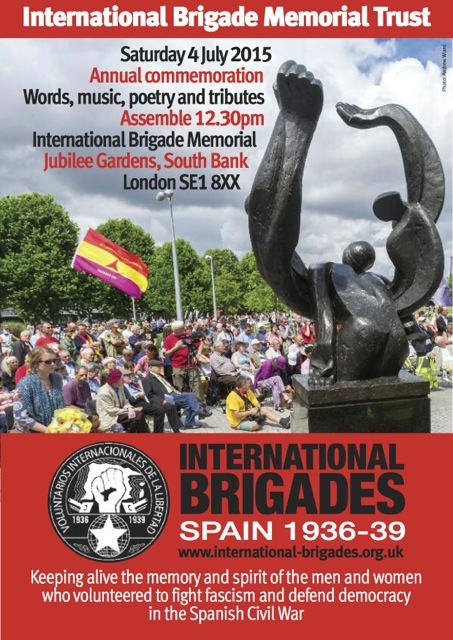 International Brigade memorial, Jubilee Gardens, South Bank, London SE1 8XX
This year's commemoration takes place from 1pm-2pm (assemble from 12.30pm).
Speakers include Owen Jones, with music from Ewan McLennan and Karl Lewkowitz and poetry from Francesca Beard.
More information …
---
Until 30 June 2015
Exhibition - "The Waiting Room"
Instituto Cervantes, 102 Eaton Square, London SW1W 9AN
A project about the Spanish Exile in the United Kingdom. Exhibition, screenings, performance and talks see link below:
http://iccommunication.co.uk/IC/Waiting_room_listings.html
---