What's on this site
---
Web site last updated on:
4 May 2016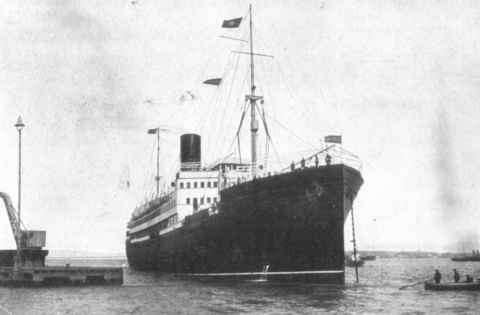 News, Notices & Events
Florita Bonilla de Santamaria
We are sad to announce passing of Florita Bonilla de Santamaria
on 6th March 2016.
The funeral was held on Friday 8th April at 3pm at West Chapel, Golders Green Crematorium, 62 Hoop Lane, Golders Green, London NW11 7NL.
Read more about Florita's life by her son Luis …
---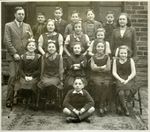 Peace Museum Exhibition
This exhibition closes on 20 April 2016. See details here.
This exhibition looks at the district's role in helping child refugees from the Spanish Civil War in the 1930s.
The Dr Barnardo children's home on Manningham Lane, Bradford, and the Morton Banks Sanatorium in East Riddlesden housed children aged between five and 15 from northern Spain.
Read more in this Telegraph and Argus article
See also The Peace Museum's web site
---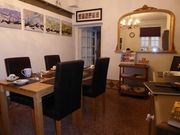 A visit to Pendragon House in Caerleon
The prize winning journalist Cristobál Ramírez*, from "Voz de Galicia" records a visit to Pendragon House in Caerleon. Read more …
* "Soy periodista, nací en Ferrol en 1952 y desde 1980 trabajo en La Voz de Galicia, periódico de A Coruña con 13 ediciones diarias, donde fui adjunto al Director. Soy premio Nacional de Periodismo (1990). Mi carrera la hice sobre todo en la sección de Internacional. Vivo al lado de Santiago. Presidí durante 20 años la Asociación Internacional de Periodistas del Camino de Santiago."
---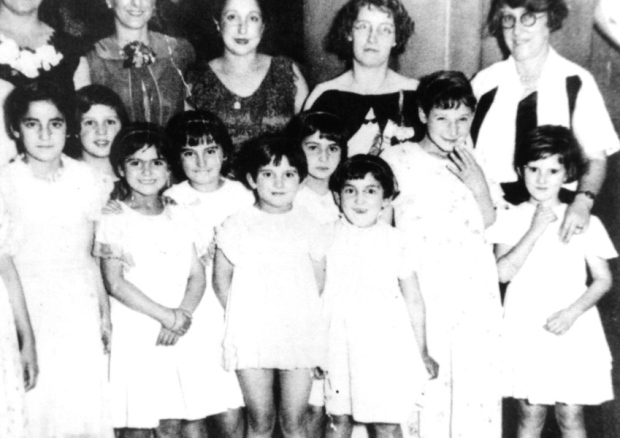 Story of the Spanish Civil War children who sought refuge in Yorkshire.
An exhibition in Bradford tells the largely forgotten story of the Basque children who came to the UK to escape the Spanish Civil War … in the Yorkshire Post, 3 February 2016.
Read more …
---
NEW
Read our New section in the "Reference menu" entitled "List: Niños in GB 1948"
---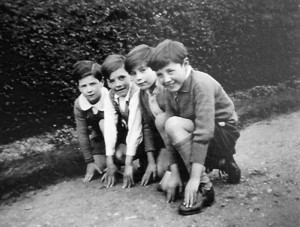 Leamington's Basque Connection
by Margaret Rushton and John Baldwin
Leamington History Group's article recounting memories of Basque children who came to live locally.
Read more …
---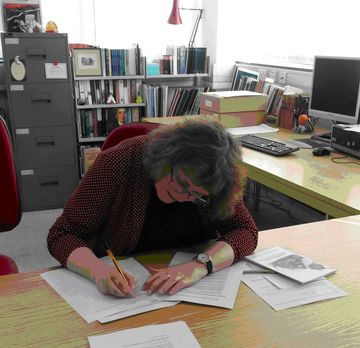 Southampton Archives
Archives are now housed at the University of Southampton.
On Monday January 4th 2016, Karen Robson, head archivist and Carmen Kilner of BC'37A, signed the documents formally passing our archives into the care of the Special Collection.
More details …
---
---
Welcome
In 1937, during the Spanish civil war, almost 4,000 children were evacuated to the UK from Bilbao. Read more …
At first they stayed in a camp at Stoneham and later in colonies throughout the UK. Read more …
We want to remember and preserve the story of these niños de la guerra in their rightful context. Read more …
Latest Articles
Slide presentation by Roger Vlitos of the
Faringdon Collection
, by kind permission of Lord Faringdon.
---
By Don Watson
---
By Diana Gulland
---
Huddersfield and the Spanish Civil War - Alan Brooke March 2009 - First published in the Huddersfield Local History Society Journal
---
By Lynne Ingram
---
Basque and Jewish Refugees at Tythrophouse, Kingsey, 1937-1940 - by Diana Gulland
(offprinted from 'Records of Bucks' Vol. 54 2014
---
By Natalia Benjamin
---
By Natalia Benjamin
---