What's on this site
---
Web site last updated on:
12 November 2018
---
News, Events & Reports
A Life for Education — A Celebration of Leah Manning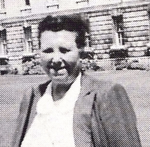 Tuesday 20th November, CAMBRIDGE
Homerton College 5.30 - 7.00 pm
Screening of a new documentary, short talks and unveiling of a permanent memorial to this extraordinary woman.
The event is free, but book your place now.
More details …
---
The Basque Children. The English Exile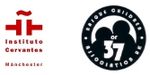 Instituto Cervantes, Manchester have produced a short video about their recent exhibition held and organised in collaboration with Simon Martinez of BCA'37 UK.
www.youtube.com/watch?v=JRQJkuz1y2I
See also report by Barbara Coombs, below.
---
Report on the event by Barbara Coombs
---
The kindness of Strangers

Maite Pinto, who has been studying for Master's degree in Fine Art, was recently awarded the prize of "Young Contemporary Creation" at Saint Jean Pied de Port (France) for her project "The kindness of Strangers" which was exhibited earlier in the year at Castlefield Gallery (more details here)
We have received a delightful letter from Maite that can be read here.
We send her our warmest congratulations.
---
Review by Simon Martinez
---
The 4,000 Basque refugee children evacuated
to Britain in May 1937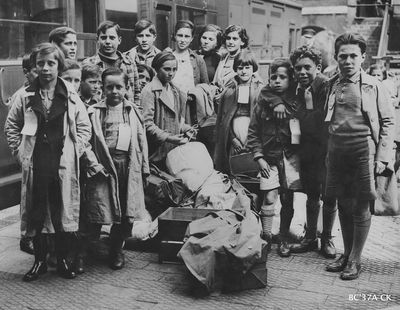 Refugee History is an important initiative by the University of East Anglia providing a platform ranging from academic research to personal experience relating to refugees of the past and of the present. (Please read more here.)
We were invited to contribute an article which they have published on their blog. Read it here …
---
Report by Simon Martinez
---
Photo Article: "Basque Children of '37"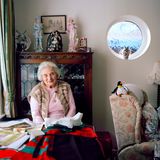 By Gianluca Urdiroz Agati.
During the Spanish Civil War many parents sent their children away from the country to save them from war … This series of photographs focuses on those who decided to stay in England for the rest of their lives.
---
Report by Barbara Coombs and Simon Martinez
---
A new book — "The Moon is Red"

By Myrddin ap Dafydd (translated from the Welsh).
Continuing our Welsh theme, here is information about a new historic novel for young adults which includes the history of the Bilbao blockade and the Basque children refugees in North Wales. We hope it will be of interest to you.
Myrddin ap Dafydd was the first Children's Poet Laureate in Wales (2000-2001). More details here …
---
That Was Then, But This is Now - Travels in Spain.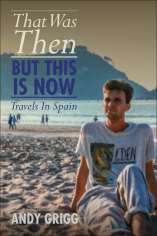 Advanced notice of a new book by Andy Grigg, which contains a chapter on niños de la guerra.
This book compares and contrasts the experience of travelling in Spain as a young twenty something man with the experience of travelling as a married, family man.
It is part memoir and part travel guide, looking at the experience of travel through the eyes of the same person, visiting many of the same places, but in two different time periods - 1984 and 2016/17.
---
---
Welcome
In 1937, during the Spanish civil war, almost 4,000 children were evacuated to the UK from Bilbao. Read more …
At first they stayed in a camp at Stoneham and later in colonies throughout the UK. Read more …
We want to remember and preserve the story of these niños de la guerra in their rightful context. Read more …
From the Archives
From Newsletter 10, November 2008
Remembering Leah Manning
by Natalia Benjamin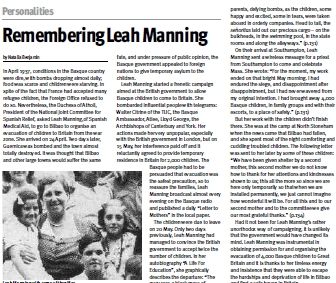 "… the Duchess of Atholl … asked Leah Manning … to go to Bilbao to organise an evacuation of children to Britain from the war zone …"
Read the full article here …
---
… an article you may have missed:
Basque refugees at Rycotewood (Thame)
by Diana Gulland
Read the full article here …
---
… and from our photo gallery: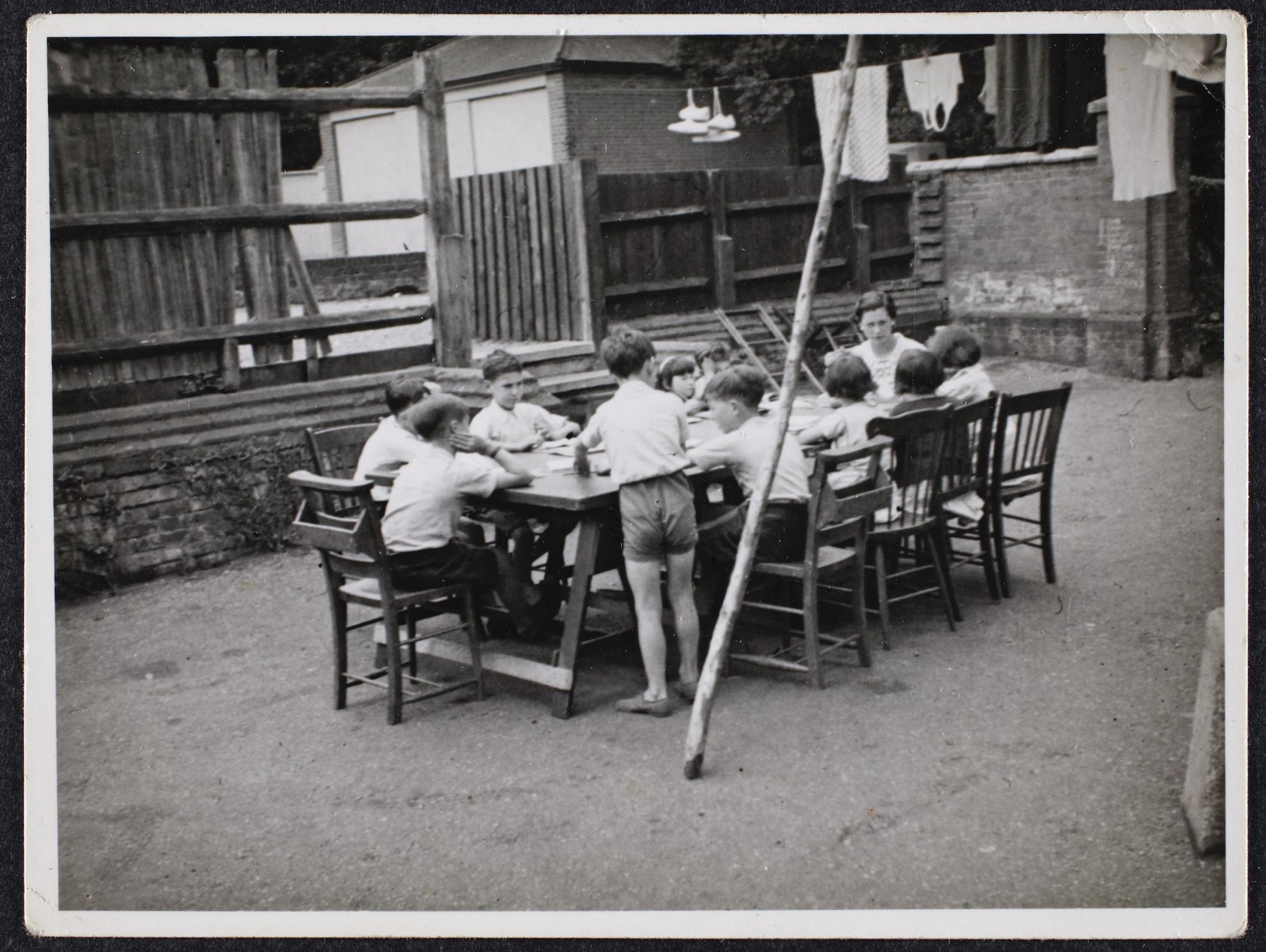 Outdoor class. The colony 'The Oaks', Carshalton, with maestra Ana Maria González.
Latest eNotice
Articles & Reviews
by John Simmons
---
by Karen Robson, Head of Archives, University of Southampton
---
by Meirian Jump
[Published in Oxoniensia, Vol LLXXII, 2007]
---
by Isabella Brown
An undergraduate dissertation submitted to the Department of History - Durham University and published with the permission of the author and of the University.
[Isabella is now a graduate - our congratulations!]
---
Review by María Dolores Power
---
---
---