Our Activities
News & Events 2017
---
Review of 2017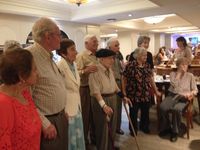 This 80th anniversary year was one of our busiest and most eventful years.
We have prepared our "Annual review 2017": a summary of the Association's activities and actions, together with a brief financial report, and a pictorial overview of the year's events month by month.
---
Cliff Kirkpatrick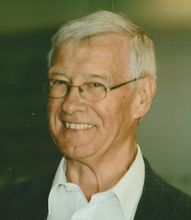 It is with regret that we announce the death of Cliff Kirkpatrick, 20th December 1941 - 25th November 2017.

Cliff worked many years for the association and will be sadly missed.

Full obituary & funeral details here …
---
Ramón Orella Ortueta
Martin Orella has informed us of the sad death of his father.
Ramón Orella Ortueta was born 1 November 1931 and died 15 December 2017 aged 86.
We extended our condolences to Martin and all his family.
More details will be published here when known …
---

Wednesday 17 January 2018
"The Basque Refugee Children in Suffolk, 1937-1939"
A talk by Dr. Edward Packard (University of Suffolk) at a meeting of The Ipswich Society.
Dr. Packard will be giving the background on the Spanish Civil War and the children coming to England, along with the details of their stay in Suffolk.
---
An obituary you may have missed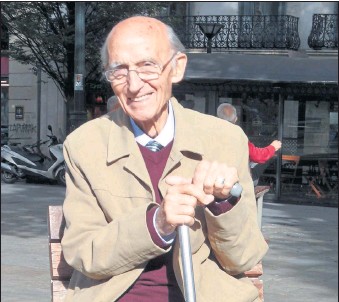 Eliena Sagasti has recently informed us of the death of her father Valentin Sagasti Torrano
on 21 April 2015.

Read more details here …
---
Spanish Civil War children sought refuge in Keighley and Bradford in 1937

Read here a recently published article on the "Bradford Local Studies" blog site.
---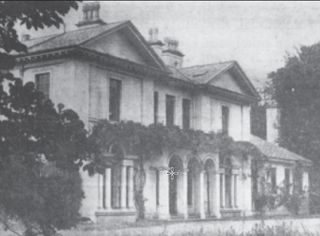 16th November - LEICESTER
Evington Park House, Cordery Road, Leicester LE5 6DE, 7:00 pm
---
BBC Radio 4 - In Our Time - Picasso's Guernica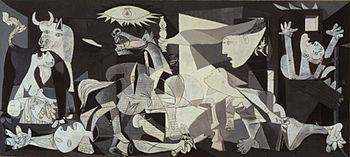 Melvyn Bragg and guests discuss the context and impact of Pablo Picasso's iconic work, created soon after the bombing on 26th April 1937 that obliterated much of the Basque town of Guernica, and its people.
Available to listen to on: www.bbc.co.uk/programmes/b09bxkdm (43 minutes)
---
Flori Diaz's memories of Theydon Bois
Jim Watts, webeditor of Theydon Bois Village Web Site, has informed us about articles on that web site written by niña Flori Díaz about her experiences at Leah Manning's colony at Theydon Bois, Essex.
Read them here: pages 10 to 13.
Also on the Theydon Bois Village Newsletters page, you will find the earlier issues: Numbers 64 (Dec. 2008 original article) and follow ups issues 78, 82 and 84 that are mentioned at the start of the latest article.
You may also be interested in the articles to be found on the Newsletters page of the Loughton Historical Society's web site, e.g., issues 181 & 194.
---
The Diario Vasco on Lore Aldabaldetreku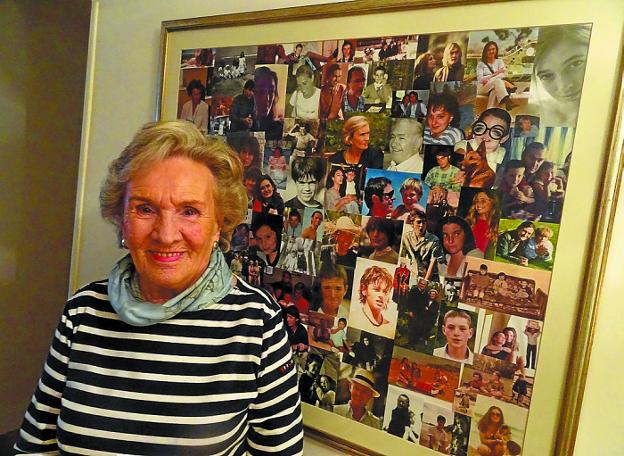 There is a very interesting article in The Diario Vasco on, amongst others, Lore Aldabaldetreku, one of the niñas who came to UK.
She is the sister of the dancer Pirmin Trecu.
---
Montrose Event reported in the
Montrose & Dundee Courier
"Son of Spanish Civil War refugee retraces his father's footsteps in Montrose."
Read it here …
---
Edinburgh Event Applauded in the
Scottish Parliament
"Following the success of the event in Edinburgh, there was a motion in the Scottish Parliament applauding and mentioning Gallo Rojo, Na-mara, Edinburgh Spanish film festival and our association."
Read more here …
---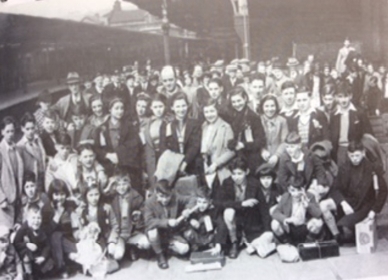 28th October - KEIGHLEY
Keighley Local Studies Library, North Street, Keighley 8021 3SX, 14:00
---
Exhibition Marks 80th Anniversary of Basque Child Refugees Welcomed to Keighley
"A talk and an exhibition to mark the 80th Anniversary of the arrival of child refugees from the Basque region of Northern Spain is to be held at Keighley Library.
The talk will be given by two experts on the period, Simon Martinez and John Birkbeck, on Saturday 28 October at 2.00pm. …"
(See event details above).
---
Leicester's refuge for Basque children from the Spanish Civil War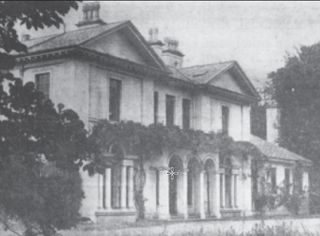 Richard Graves has published the second of his excellent and detailed articles on Evington Hall in the local history magazine "Leicestershire Historian" (Vol. 53, 2017).
The result of extensive research the first of the articles was published in the 2016 edition of this publication; the second has just been published in this years edition.
The combined parts can be accessed here and via our articles section.
---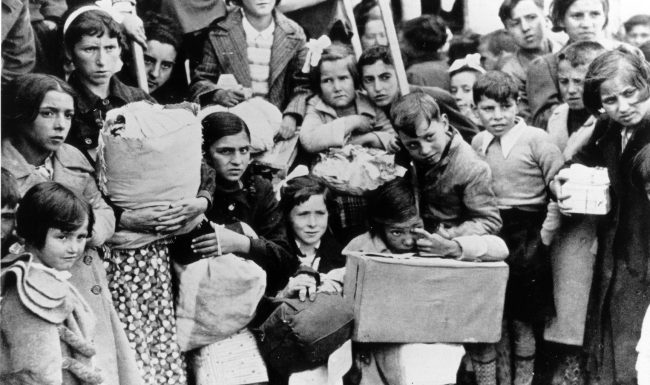 9th October - EDINBURGH
Room G.04, at The University of Edinburgh, 50 George Square, Edinburgh, EH8 9JU at 17:00
---
7th October - MONTROSE
The Neptune Bar, 7 Erskine St, Montrose, DD10 8HL, 15:00 – 18:00
---
6th October - EDINBURGH
The Jaffle Joint, 87 Portobello High St, Portbello, Edinburgh EH15 1AW, 20:30 – 23:30
Gallo Rojo and Na-Mara will be performing.
---
Children at Bray Court, Maidenhead, Berks
We've just received a couple of photos of the children at Bray Court. These were kindly sent to the BCA by Wendy Round, the daughter of Harold Lammas, with glasses at back left of the first photo.
See the photos in our gallery here.
---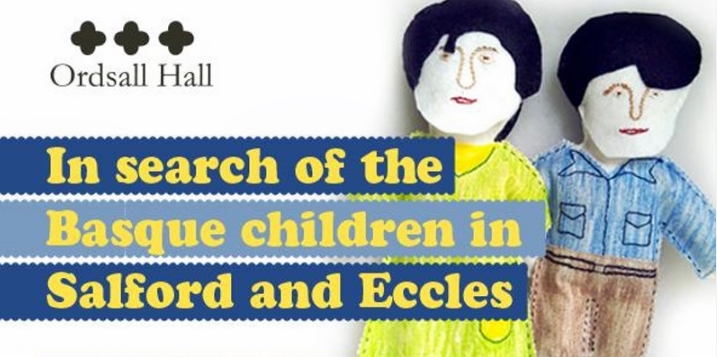 18th June - 24th September - SALFORD (Greater Manchester)
Exhibition In Search of the Basque Children in Salford and Eccles - Ordsall Hall, 322 Ordsall Lane, Ordsall, Salford M5 3AN
---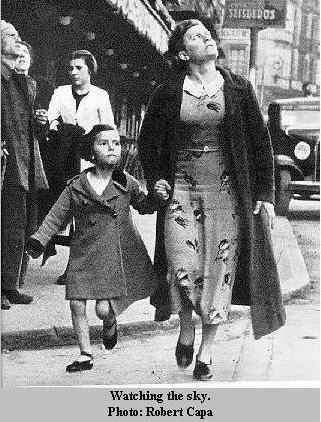 28th August - 11th September - DUNDEE
Exhibition by BCA'37 of the evacuation of the Basque Children to Britain in 1937 with special reference to the colony at Montrose - Dundee Central Library, The Wellgate, Dundee DD11 1DB
---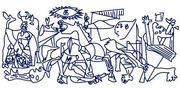 31st July - 23rd August - BRIGHTON
University of Brighton Gallery, 58-67 Grand Parade, Brighton, BN2 0JY
---
3rd July - 11th August BILBAO
Archivo Historico de Euskadi, María Díaz de Haroko Kalea, 3, 48013 Bilbo
---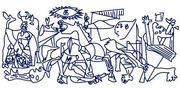 Friday 28th July - BRIGHTON
University of Brighton Gallery, 58-67 Grand Parade, Brighton, BN2 0JY, 5:30pm – 9pm
---
28th July - HULL
Plaque unveiling and showing of 'The Guernica Children' - 34 Pearson Park, Hull HU5 2TD, 2pm.
---
New Reference Section
If you've not already subscribed to the list for our regular "eNotices", then you can do so here. If you're only recently subscribed, you can catch up on all the previous notices in our new reference section here.
---
BBC Radio Suffolk
Thursday's Lesley Dolphin afternoon show
On the show we hear about 90 year old Paco Robles who was one of the 100 Basque children refugees sent to Suffolk in 1937 to escape the Spanish Civil War. It's a fascinating part of Suffolk history and as part of next Monday's refugee week, Dr. Ed Packard is giving a talk at the University of Suffolk.
The show is 3 hours long and can be listened to through the internet. The interviews with Paco and Ed are from 29.00 - 42 minutes into the programme.
The programmme is no longer available on the iPlayer.
---
The Herts Advertiser
Roberto García - of na-mara, has sent us this link to an article that appeared 8th June in his local paper, The Herts Advertiser.
Read it here.
---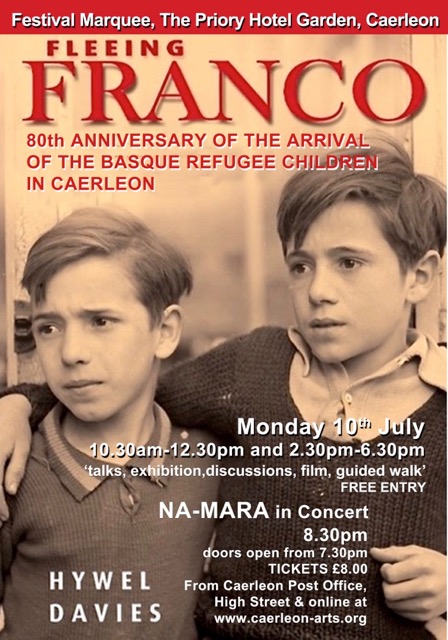 10th July - CAERLEON (Nr Newport, Gwent)
Caerleon Arts Festival, 7th to 16th July
---
9 July - SALFORD (Greater Manchester)
"The Story of the Basque Children of 1937" - Ordsall Hall, 322 Ordsall Lane, Ordsall, Salford M5 3AN, 1:30-3:30pm
---
8th July - BRISTOL
Bristol Euskal Etxea
---
BBC Radio Shropshire from Sunday, 4th June 2017
The folk duo Na-Mara were featured on Genevieve Tudor's Sunday Folk radio programme.
The show was recorded the when Na-Mara were in Shropshire in early May and it included Roberto García (son of a niño) talking about the niños and also playing their song 'Only for Three Months'.
The programmme is no longer available on the iPlayer.
---
1st July - LONDON
IBMT's annual commemoration at the International Brigade memorial, located in Jubilee Gardens, on London's Southbank, SE1.
---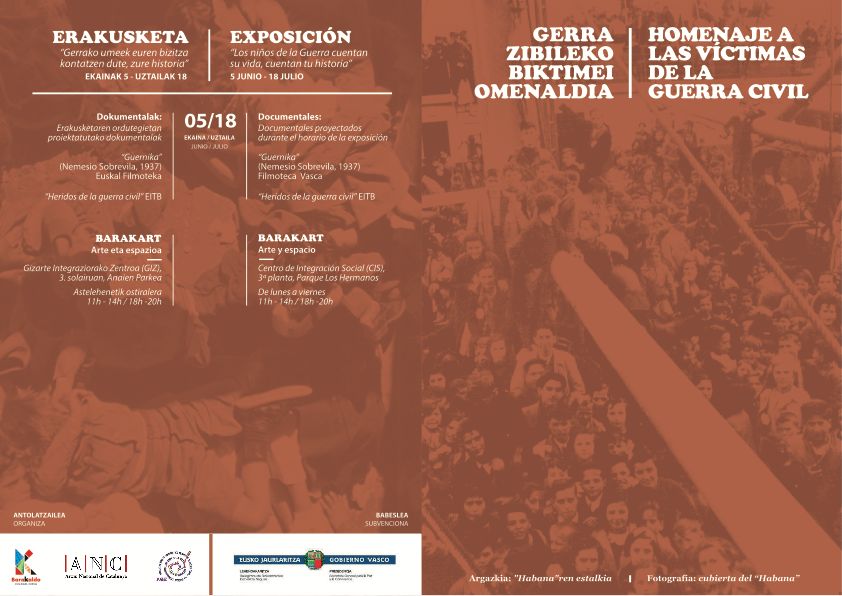 5th - 30th June - Barakaldo
Homenaje a las victimas de la guerra civil. Exposición y programa de eventos.
---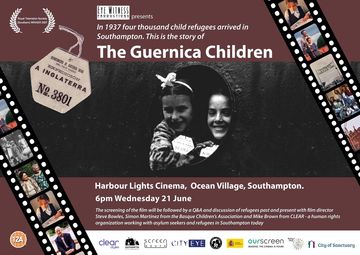 21st June - SOUTHAMPTON
'The Guernica Children' - Harbour Lights Picturehouse, Ocean Village, Maritime Walk, Southampton SO14 3TL, 6.00pm to 8.30pm
Showing of Steve Bowles' prize winning documentary, an exhibition and a discussion with a panel consisting of Steve Bowles, Simon Martinez (BCA'37), and Mike Brown from CLEAR, a human-rights organisation working with asylum-seekers and refugees in Southampton today.
---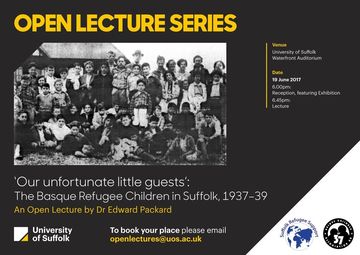 19th June - IPSWICH (Suffolk)
'Our unfortunate little guests: The Basque Refugee Children in Suffolk, 1937-1939'
---
10th June - WHERSTEAD PARK (Suffolk)
80th anniversary event - The Street, Wherstead, Ipswich IP9 2BJ,12.30 to 4.00 pm
---
Annual Meeting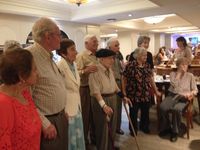 The annual comida of los niños vascos took place on the 28 May.
Ten of the children were joined by ninety family members for an afternoon of conversation, remembering, smiles and a few tears, good food and wine.
Thanks to Luis and Amaya for organising this wonderful event. Thanks to Manuel for organising the raffle which raised £315 for the Basque Children Association. And thank you to the staff of the Melia Hotel who made us so welcome.
Click for a full resolution photo
Muchas Gracias, Simon Martinez
---
Carmen Kilner's report on her recent visit and series of presentations in the Basque Country
Wednesday 26th April: "The journey started with our flight into Bilbao. It was chilling to realise as we were making our approach over land into Loiu airport at about 5pm, that exactly 80 years ago to the hour, waves of German bombers were travelling a similar route and bombing Gernika …" Read more here …
---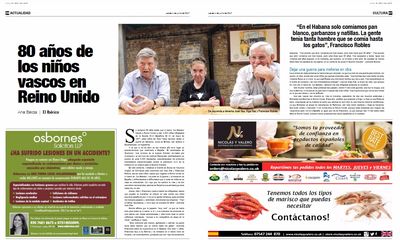 El Iberico
The London based Spanish language newspaper El Iberico recently pubished an article "80 años de los niños vascos en Reino Unido". It includes an interview with José and Olga Osa and Paco Robles at the Centro Social de Mayores Miguel de Cervantes.
www.eliberico.com/el-iberico-177.html
pages 6/7.
---
Plaque Unveiling - Lancing Library - A Report by Jim Jump
Read Jim's report on the recent unveiling here …
---
Giordano Díaz Lombardero
We are sad to report the death of Giordano Díaz Lombardero on 18th May in Lewisham.
Read more details here …
---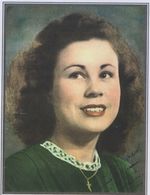 Mari Carmen Wood (Nee Andrés)
We are sad to report the news from Peter Wood that his wife Mari Carmen (Nee Andrés) passed away in mid-March after a long illness linked with diabetes.
Read more details here …
---
28th May - LONDON
Annual commemorative meal for niños and their relatives.
---
9th - 23rd May - EASTLEIGH (Hampshire)
Exhibition of BCA'37 UK posters - Eastleigh Library. Swan Shopping and Leisure Centre, Swan Centre, Eastleigh SO50 5SF
---
20th May - LANCING (W Sussex)
Plaque unveiling - Lancing Library, Penstone Park, Lancing BN15 9DL at 12pm.
---
4th May - BILBAO
Euskadiko Artxibo Historikoa / Archivo Histórico de Euskadi en Bilbao - Archivos Euskadiko, María Díaz de Haro 3 48013 BILBAO, 19.00h
---
NEW! 2nd May - BILBAO
British Council. Azkuna Zentroa - Arriquíbar Plaza, 4, 48010 Bilbo 7.30pm - 20.30pm
---
27th April - SAN SEBASTIAN/DONOSTIA
XII. Jornadas por el Derecho a la Educación: refugiados de ayer y de hoy - Aula Magna de la Facultad de la Educación, Filosofía y Antropología, UPV/EHU Exposición- Centro Carlos Santamaría UPV/EHU, Programme 9.00 am onwards
---
22nd/23rd April - VARIOUS
'Football Welcomes' - Clubs to celebrate contribution refugees have made to football
This is a new Amnesty International initiative supported by a range of Premier League clubs, the English Football League and the FA Women's Super League. More details …
www.amnesty.org.uk/press-releases/football-welcomes-clubs-celebrate-contribution-refugees-have-made-football-2223
---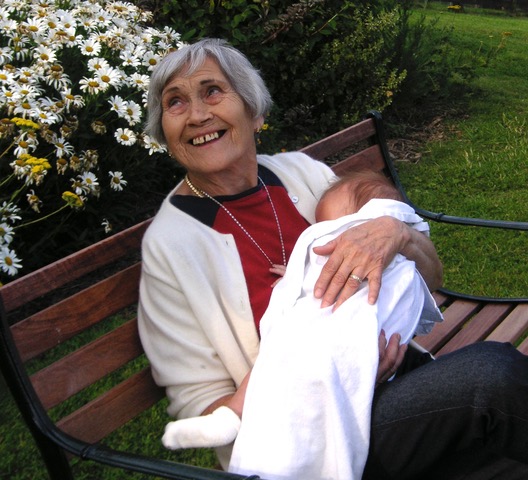 Enriqueta Maíz Estéban
We have received the sad message from Carmen Smith of the death of her mother Enriqueta Maíz Estéban on March 29th, aged 95.
Read more details here …
---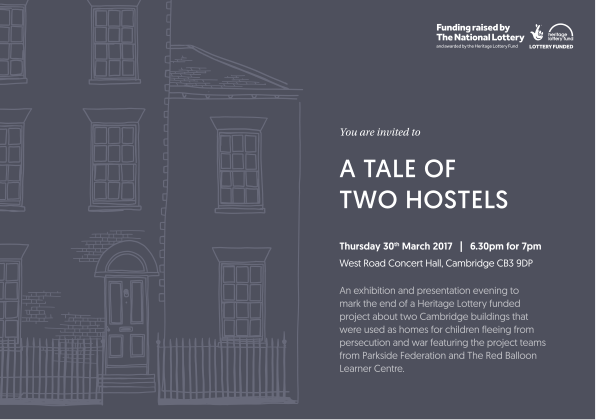 30th March - CAMBRIDGE
A Tale of Two Hostels - West Road Concert Hall, Cambridge, CB3 9DP, 6.30 for 7.00pm
The two hostels referred to are one for Basque children and the other for Kindertransport children. An exhibition and presentation evening by pupils of two schools under the guidance of Mike Levy of Keystage Arts and Heritage Ltd. Carmen Kilner will give a brief introduction.
---
MAJOR ADDITION TO OUR RESOURCES
It is fitting that as part of our commemoration of the arrival 80 years ago of the 'SS Habana' to Southampton docks, we present on our website the lists of the 4,000 passengers: children, teachers, assistants and priests. This major contribution to our web resources was carried out by Gerald Hoare. Read more here …
---
BBC The One Show, 27th March
Interviewer: Ruth Goodman, featuring the niños: Paco Robles and Maria Luis Patchett.
The programmme is no longer available on the iPlayer.
---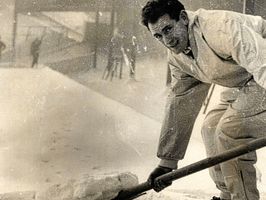 A Spanish refugee boy 78 years ago blazed the trail for David Silva and Cesc Fabregas
In Emilio Aldecoa we find what so many refuse to see in refugees - a willingness to give back … Read the full article on The Independent web site.
---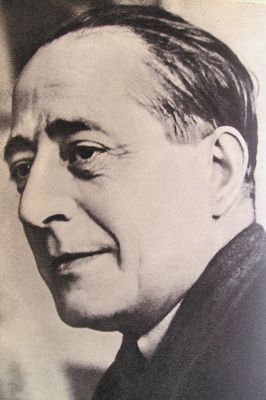 Recognition for Arturo Barea in Madrid
Spanish writer who fled civil war to a British village is honoured in Madrid. Arturo Barea, loved for his books and BBC talks, has had a city square named after him in the Spanish capital near his former school … Read the full article on The Guardian web site.
Note also that Natalia Benjamin & Adrian Bell played an important part in finding Barea's gravestone at Faringdon and its subsequent restoration - pages 11 & 12 of our May 2011 newsletter here.
---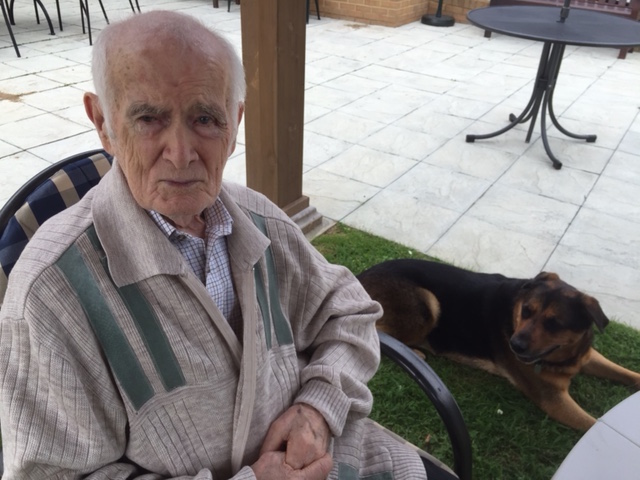 Ricardo Martínez Balda
We are sorry to report that Ricardo sadly passed away in St Peter's Hospital in Chertsey on New Years' Day, 2017.
Read more details here …
---